Sheikh Tamim Bin Hamad Foundation Congratulates Newly Elected Malawi President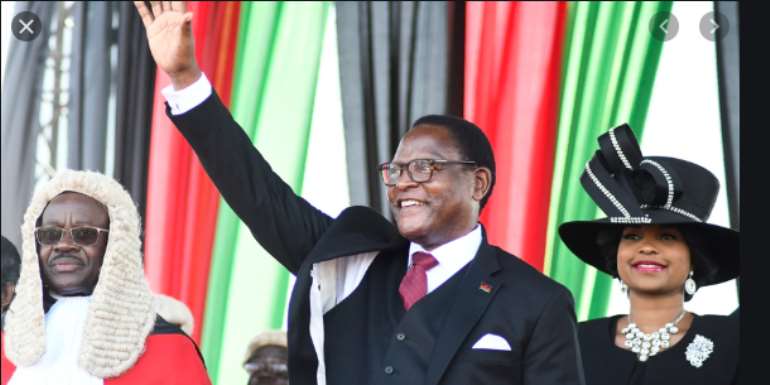 The Sheikh Tamim Bin Hamad Foundation (STBHF) has learnt, with great pleasure and honour, the news of the election to the high office of the President and Vice-president of the Republic of Malawi, following peaceful presidential re-run election in the East African nation.
Masha Allah the battle is over and Dr. Lazarus Chakwera has been elected and inaugurated the legitimate, constitutional and democratically-elected President and Commander-In-Chief of the Armed Forces of the Republic of Malawi. As painful as it may be, the spread of the deadly and devastating Coronavirus pandemic has denied the Malawian people the opportunity to celebrate the dawn of a new era in their country's strangulating political history.
The Sheikh Tamim Bin Hamad Foundation (STBHF) therefore wishes to convey its warmest congratulations to the People of Malawi for the epoch-making event of electing Dr. Lazarus Chakwera over former President Peter Mutharika in a re-run election, called and held on 23rd June 2020. Dr. Chakwera won 58.57% of the vote to make a dramatic reversal of the result of the first election in May 2019, which was later overturned by a competent Malawian court.
What happened in Malawi a week ago was a clear victory for democracy and dignity of Malawians; it is also regarded by foreign observers as a test of the ability of African courts to tackle ballot fraud and restrain the executive from tampering with the democratic process. The victory of Dr. Lazarus Chakwera came after a hard fought and won a battle that may bring liberation to the peaceful and freedom-loving people of Malawi.
Hello Malawians, congratulations! We congratulate you for the maturity and tolerance exhibited during the just concluded presidential re-run election, which was conducted in an atmosphere devoid of violence and acrimony. We believe God Almighty Allah has been holding the foundation, pillar, wall and roof of President Dr. Lazarus Chakwera and Vice-president Salus Chilima, otherwise Covid-19 would have derailed and eventually aborted their victory.
The election of President Dr. Lazarus Chakwera and Vice-president Salus Chilima was predicated on clear and objective display of professionalism in the dispensation of justice in Malawi. It is an assurance that with this development advances stage in democratic experience and experiment, that Malawi has written it name in gold, as a beacon of hope for Africa in its continued attempts at strengthening democratic institutions and good governance.
To the Sheikh Tamim Bin Hamad Foundation (STBHF), the election victory of President Dr. Lazarus Chakwera and Vice-president Salus Chilima should not be judged only as a victory for the people of Malawi but as a victory for Africa and blacks everywhere on the planet. In this regard, we want to assure President Dr. Lazarus Chakwera our commitment to work in Malawi, to provide humanitarian assistance to the Malawian people. We also look forward to garner Malawian people's solidarity with Qatar and support for ending the illegal, unjust and ungodly blockade against Qatar.
We conclude by thanking God Almighty Allah for bringing smile on the face of President Chakwera; for he who laughs last, laughs best. May God Almighty Allah richly bless the new President, guide and protect him, and provide him with enough wisdom to uplift the living standards of the Malawian people.
Sender:
Fatmata B. Bangura
Acting Programme Coordinator
Sheikh Tamim Bin Hamad Foundation (STBHF)