Residents of Ferkessedougou, a commercial hub in northern Ivory Coast, are shaken by this month's brazen jihadist attack just 100 kilometres (60 miles) away -- the first assault by Islamist extremists in the country in more than four years.
"The people are afraid," Kiali Ouattara, the local traditional chief, said of the city's 160,000 inhabitants.
Dozens of gunmen had targeted a frontier post at Kafolo, on the border with Burkina Faso, in the June 11 pre-dawn attack which killed 13 soldiers.
Ferkessedougou, commonly known as Ferke, sits at a major crossroad with direct routes to border crossings into Mali and Burkina Faso.
Its residents now worry that a jihadist revolt which began in Mali in 2012 will cross into Ivory Coast, which has only recently returned to stability after a decade-long period of turbulence.
A major exporter of cocoa and coffee, the country has also returned to its position as the biggest economy in West Africa.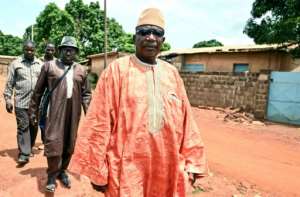 Kiali Ouattara, the local traditional chief, said gendarmerie patrols regularly pass through Ferkessedougou. By Issouf SANOGO (AFP)
The attack in Kafolo was the first by Islamist extremists since March 2016, when a raid on hotel terraces in the southeastern beach resort of Grand-Bassam left 19 people dead.
"What happened (in Kafolo), is what has happened in Mali and Burkina Faso," Ouattara said of the country's troubled neighbours to the north where jihadist violence has claimed thousands of lives and forced more than a million people from their homes.
"I see gendarmerie patrols criss-crossing the town, but fear remains," he said.
Military operations continue in the Kafolo region and it is out of bounds for journalists.
Attributed to the Group to Support Islam and Muslims (GSIM), an organisation linked to Al-Qaeda, this attack was "much more worrying", according to a security source, because it was carried out by fighters who had based themselves in the area.
Ferkessedougou's mayor Kaweli Ouattara said he was worried for his city.
"What happened in Kafolo ... could happen here. Mali and Burkina Faso are not far away. We are on the front line," he said.
Long-term strategy
The latest attack took place in the same zone where Ivory Coast and Burkina Faso last month launched a ground-breaking joint operation to flush out jihadists.
"Operation Comoe", named after a river that flows through the two countries, led to the death of eight suspected jihadists, the capture of 38 others and the destruction of a "terrorist base" at Alidougou in Burkina Faso, the Ivory Coast army said on May 24.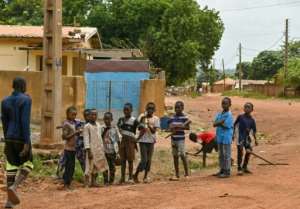 The predominantly Muslim north is the stronghold of President Alassane Ouattara. By Issouf SANOGO (AFP)
The operation was launched after jihadists were spotted last year to the north of Ivory Coast's Comoe national park.
The attack in Kafolo was carried out by fighters from Burkina Faso and even Mali, who had holed up in Ivory Coast before they were "disturbed", according to several sources.
About 60 people in total, including the "commando leader", who was from Burkina Faso, were arrested before and after the attack, including those arrested during Operation Comoe, according to authorities.
"There is probably a long-term strategy for installing themselves. They blend in with the population," a security source said, drawing parallels with the emergence of jihadism in Burkina Faso six years ago.
"We played that down in the beginning, but look what has happened," the source said.
In Burkina Faso, jihadists offer young people up to 25,000 CFA francs a month ($45, 40 euros) -- a large sum in the region -- to gather intelligence for them.
"It is more than likely that they are doing the same in Ivory Coast," the source said.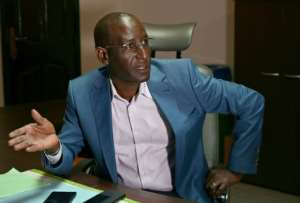 The mayor of Ferkessedougou, Kaweli Ouattara, says the city is on the 'front line'. By Issouf SANOGO (AFP)
Long neglected by the political power coming from the south, the predominantly Muslim north is the stronghold of President Alassane Ouattara, elected in 2010 and re-elected in 2015, who has invested a lot in the region though it remains poor.
"Poverty attracts jihadism. Jihadists make 'attractive proposals' to young people and young people are tempted," said Kone Soungalo, president of a Ferkessedougou youth group.
"We have to raise awareness to say that agriculture is not a lesser job... Even if you have 100,000 CFA francs in your pocket, you can't buy someone's life," Soungalo said.
Jihadists' 'generosity'
"We explain to them that a terrorist is an ordinary person who is among us, and acts when he can or when he wants to," Soungalo said.
"We must not let this chaos arrive here," he added.
The jihadists' "generosity" can win them the goodwill of the population, who do not necessarily appreciate the presence of the police.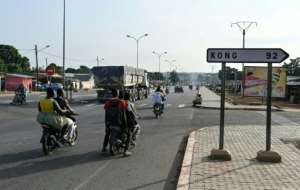 Ferkessedougou is the capital of the Tchologo region. By Issouf SANOGO (AFP)
There is also often collusion between jihadists and traffickers, smugglers and other criminals.
In some areas, extremists have infiltrated and radicalised communities and their practice of Islam.
South of Ferkessedougou, "there's at least one village where men now go to the mosque alone and many women are veiling themselves," which is not the custom of local Islam, a security official said.
"The prefect asked us to be very careful. If we see strange people we suspect, we have to keep them informed," said Mohamed Lamine Kone, the imam of Ferkessedougou's main mosque, adding that he has never seen a case of radicalisation.
In the city, residents remain vigilant but wary.
"Life goes on, but now we're thinking about moving outside Ferke," said one shopkeeper.