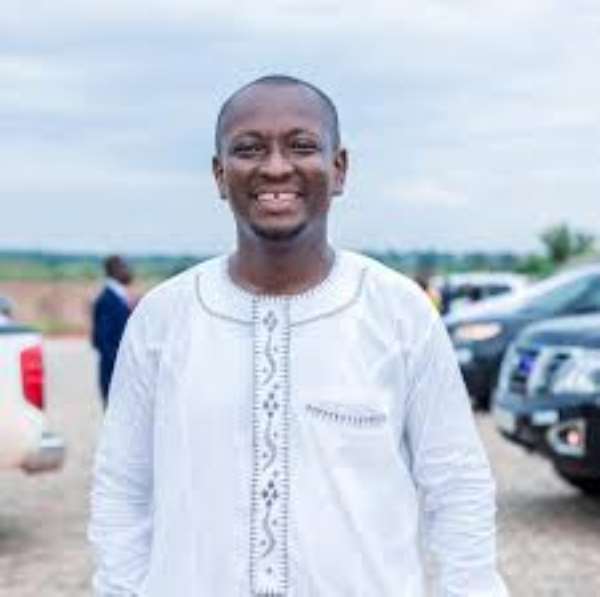 Lawyer Alfred Tuah-Yeboah, an aspirant in the recently-held NPP primary in Sunyani East constituency has rounded-off his "Thank you tour" of all the 34 Electoral Areas in the constituency.
The tour was meant to express his appreciation to the delegates for their support during the exercise.
He said at separate meetings with the delegates that he whole-heartedly accepts and respects the outcome of the results since that represents the collective view of the majority of the delegates.
"If you are a true believer of democracy, you must know that you either win or lose elections so after the elections, I sent a congratulatory message to Kwasi Ameyaw-Cheremeh for his re-election as the Sunyani East Parliamentary candidate of the NPP.
"I am solidly behind him and I would do whatever within my power to assist him during the campaign ahead of the elections and I urge all of you for do same", Lawyer Tuah-Yeboah told the delegates.
Lawyer Tuah-Yeboah asked all delegates to bury their differences and join forces to ensure a resounding victory for the party during the December 7 general elections.
He also used the opportunity to educate the delegates about the need to be at the forefront at encouraging qualified Ghanaians to get registered in the up-coming Voters' registrations exercise
Lawyer Alfred Tuah-Yeboah also announced the dissolution of his Campaign Team, saying; all members of the team are supposed to go back into their various Electoral Areas and Polling Stations to help in the party's preparations towards the December elections.
Most of the delegates who spoke during the tour commended Lawyer Tuah-Yeboah for his show of maturity in the conduct of his campaign before, during and after the primaries; and encouraged others to emulate him.