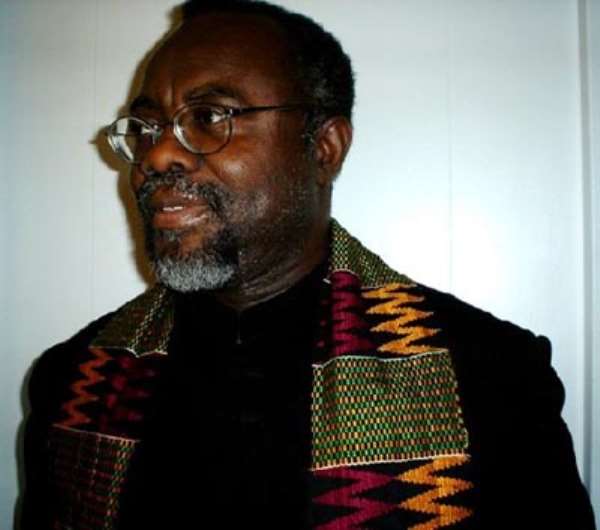 It is a foolish statement, indeed; somebody has written on the "Comments" tab of the Mahama press release which is captioned: "Akufo-Addo Is Declaring War, Ghanaians Must Not Sit Aloof – Bawah Mogtari" Modernghana.com 6/29/20). The release is signed by the former President's partner in thievish criminality, but it was actually authored by a cowardly Mr. John Dramani Mahama, who clearly lacked the courage and conviction to sign the same himself. We know for a fact that it was the conniving hearty celebrant of the "mysterious" death of President John Evans Atta-Mills who wrote it, because this is what one paragraph of the release has to say: "A government that will not accept only regions that vote for them as populated by Ghanaians. That is the government I will lead to transform our country into a prosperous one in which all will be treated equally and with respect."
Maybe Mrs. Joyce Bawah Mogtari and her pathologically kleptocratic cousin ought to be singing their farcical song of "equality" and "respect" to those professional trainees, foremost among them Teacher- and Nurse-Trainees, whose age-old professional training allowances Mr. Samuel Okudzeto-Ablakwa and Little Dramani rudely and callously snatched from them, even while the Mahama executive and cabinet appointees took home double salaries. It is also interesting to vividly recall that when the then-President John Dramani Mahama stood before The Okyenhene, His Majesty, Osagyefo Amoatia Ofori-Panyin, II, the Gonja native did not exude any remarkable sense of "equality" and "respect" before the members of the Akyem-Abuakwa Traditional Council. Instead, a crassly uncouth Mr. Mahama foolishly thumbed his nose at Ghana's Third Most Powerful Traditional Chieftain – after The Asantehene and the Dagbon Overlord – and called the ancient royal capital of Okyeman, that is, Kyebi "The Galamsey Capital of Ghana.
That is how tribally neutral the man who also told all northern-descended Ghanaians not to vote for a "Kabonga" like then-Candidate Addo Dankwa Akufo-Addo authentically is. But what I really wanted to add here is that a pathologically imperious Mr. Mahama so soon forgets that in the leadup to the 2016 General Election, he massed up a full-battalion of personnel from the Ghana Armed Forces (GAF) in Koforidua, the Eastern Regional Capital and the political stronghold of his main political opponent at the time and that city's environs. At that time, I don't recall then-Candidate Akufo-Addo either bitterly or desperately complaining about the Mahama-led government of the National Democratic Congress' having declared war on the political stronghold of his most formidable political opponent.
Well, if he feels so strongly that the President, Nana Addo Dankwa Akufo-Addo, has declared war on the strongholds of the main opposition National Democratic Congress (NDC), by all means, let Mrs. Bawah Mogtari and her cousin John Dramani Mahama make their case to a legitimately constituted court of the land. They could also submit any forensically sustainable evidence that they claim to have, either directly or indirectly, pointing to any evidence of intimidation stemming from the purely protective use of personnel of the Ghana Immigration Service (GIS) and the Ghana Armed Forces against the citizens and residents of the Volta, Upper-East and Upper-West regions, as well as the Akufo-Addo-created Oti Region, to either the United Nations' Security Council or the African Union.
It is also preposterous for an incumbent Presidential Candidate who was routed by more than One-Million votes in the 2016 Presidential Election but who, somehow, managed to either bribe his party's kingmakers or intimidate them with his remarkable political influence and Mafia network, and his ill-gotten wealth, into re-nominating him as their party's 2020 Presidential Candidate, to be calling his intellectual and political superior "power-drunk." Short of a scandalous sense of presidential entitlement, it is not clear where Little Dramani got the chutzpah to tag the man who resoundingly defeated him in the 2016 Presidential Election a megalomaniac. You see, Dear Readers, "power-drunk" is when you have destroyed nearly all privately owned Ghanaian businesses with "Dumsor," the perennially erratic supply of electricity and you still want to be afforded more political leverage to do more mayhem and destruction.
You see, what Ghanaians need to be worried about is the immitigably vengeful attitude of a national security risk like Comrade Mahama who is now threatening to target and severely punish all military personnel dispatched to maintain the peace in the historically volatile parts of the country, in the highly unlikely event of him winning the 2020 Presidential Election. For incontrovertible evidence of the latter threat, this is what the Mogtari-Mahama coauthored press release has to say in part: "The politicians who send you to intimidate fellow citizens will not be there always but your commitment to the sanctity of the state of Ghana is eternal. I urge you therefore not to become the tool by which the rights of innocent Ghanaians are abused. Bear in mind that there is always a day of accountability and that any abuse you subject your fellow citizens to, will be subject to scrutiny in the near future."
*Visit my blog at: KwameOkoampaAhoofeJr
By Kwame Okoampa-Ahoofe, Jr., PhD
English Department, SUNY-Nassau
Garden City, New York
June 28, 2020
E-mail: [email protected]