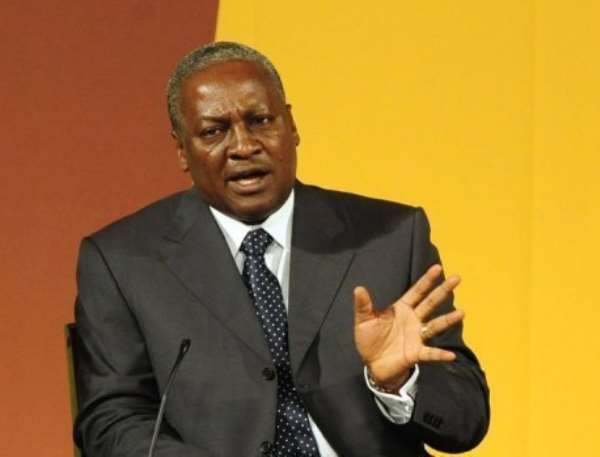 Ghana's democracy has been sealed since the opening day of the fourth republic in 1992. This peace and justice we enjoy have been fundamentally grounded by some principles we have held as a country. There is no shred of doubt that since then, every Ghanaian is resolute about the use of Free and Fair Elections as a means of selecting our Leaders.
In respecting these principles, stakeholders of our democracy have resorted to the law courts on various occasions for interpretation and establishment of the happenings concerning our electioneering procedure as we go along in order to clear ambiguity which may create chaos and misunderstandings. In all this, the only worrying thing is that the NDC have not been consistent in their dealings and this explains why Ghanaians doubt their preparedness and trustworthiness to run this country again.
While the supreme court has been firmly grounded about what the law says about the Electoral Commission and what is it mandated to do concerning elections, the New Patriotic Party has been constantly supportive of electoral reforms and leading electoral fairness battles so that the electoral commission conducts elections within the laws, the NDC, on the other hand, keeps playing dilly-dally with elections decisions in order to benefit their quest to take power but not in respect of the peace we enjoy today.
It is very surprising for Mr. John Mahama who has before admonished the entire Ghana to allow the E.C to do its work and a beneficiary of a four-year mandate as a result of the supreme court's ruling to now tell Ghanaians that the supreme court that gave him that authority is now not a trustworthy one. About FOUR of the Judges that ruled for him in the 2012 election petition were on this panel and unanimously dismissed their case. This should have been enough for him to accept that those who agreed with him before, disagree with him now because they rule based on the merit of the case and not on sentiments.
See his take below on the 7th of April 2016 statement about his perceived Npp Interference and Harassment of the then EC's work, what has CHANGED NOW.
https://www.graphic.com.gh/news/general-news/stop-harassing-the-ec-mahama.html
It is obvious how the entire NDC is trekking from Believe to Disbelieve, from Trust to Mistrust, from Peace to War, from Truth to Propaganda, all they want is to have a feel of power once again in order to show the incompetence again. Remember they once didn't want NIA registration but they coiled up for it in the end, they are now also busily engaging for the voters ID, even though they says the government is putting people's lives in harms way by going ahead of the exercise, are they also putting people lives in danger by organising their members to Register?
We thought Mahama cared about COVID-19 in this elections and expected his press encounter to have declared a non-contest so Nana Addo continues as president while we prevent extra COVID-19 cases, for them registering Ghanaians for the Voter ID is going to spike the number of infections, what a bunch of hypocrites, the penchant of the Ndc making a mountain out of a molehill with the ultimate goal to casting a slur on the 2020 elections is not only unacceptable but also dangerous, these antics is a clear indication defeat stares them in the face and so the introduction of this their impotent strategy.
This case has given Ghanaians fairgrounds to register fairly and once again elect freely and of fair manner without inducement, It's own leadership.
We shall not take this for granted and we so admonish all and sundry to register and cast their ballots for a renewal of the mandate of the EVER-PERFORMING President of the Republic His Excellency Nana Addo Dankwa Akufo-Addo.
God Bless Our Beloved Land Ghana,
Nana Akufo-Addo and the NPP.
...Signed...
Nana Boateng
NPP Germany Branch Communications Director