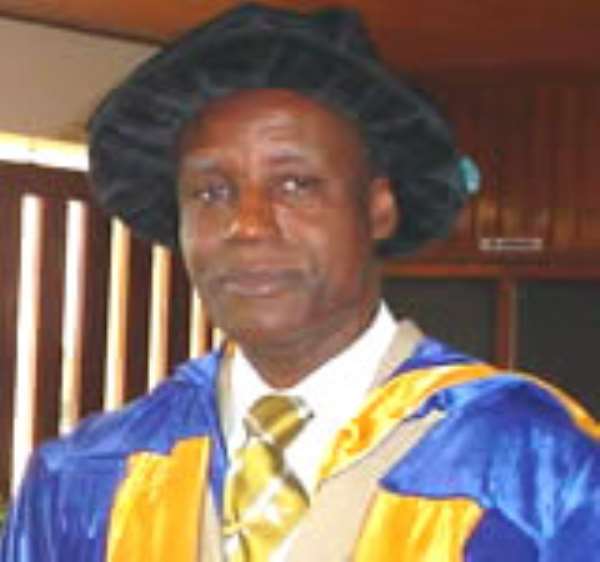 The Vice Chancellor of the Kwame Nkrumah University of Science and Technology, Professor Andam has played down the disquiet over the President's Kufuor appointment of a new chairman of the governing council of the University of Ghana, Legon.
He says the President did not do anything untoward in exercise his constitutional obligations. Joy News can confirm that some lecturers of the university are not happy with president Kufuor for what they say is a flouting of the constitutional provisions or regulations governing such appointments.
They refer to Article 195 sections 1, 2 and 3 of the constitution. Reference is also made to Article 5 section 1 of the university's own statutes on the appointment of the chairman, which states:
There shall be a chairman of the Council who shall be appointed by the Chancellor in consultation with the Executive Committee of the Academic Board. But Prof Andam disagrees. He told Joy News that there is no justification for any grumblings over the President's appointment.
"It is within his constitutional rights when the President appoints four persons to the University Council. One of whom should be called the chairman".
"I think the Act which sets up all the public Universities are very similar but then on this particular one, we all agree so government always has the responsibility to appoint four members into council one of which should be the chairman and the President has just exercised his constitutional rights and I think we should all respect that", he said.