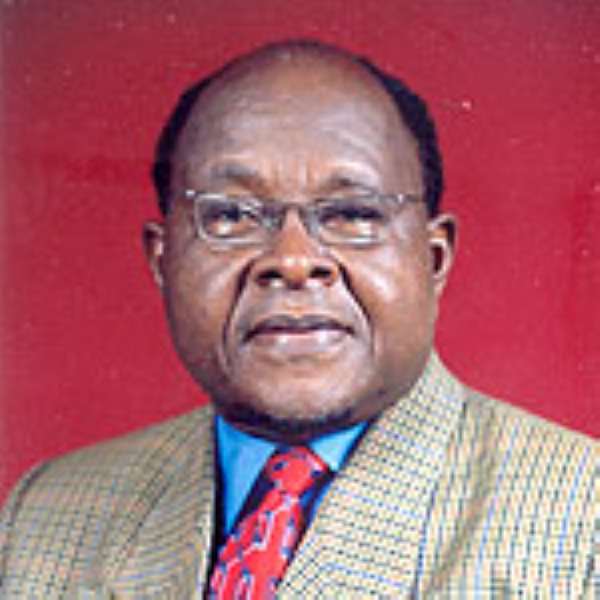 Prof. Mike Ocquaye, Ghana's Minister for Communications
Government is negotiating for a 30 million dollar Chinese concessionary loan to speed up Information Communication Technology (ICT) connectivity to rural areas. Professor Mike Ocquaye, Ghana's Minister for Communications, said the Government was mindful that two-thirds of the Ghanaian population lived in the rural areas and required connectivity so that ICT related services could be extended to them.
Prof Ocquaye announced the loan in answer to a question in Parliament yesterday by Mr Joseph Yieleh Chireh, Member of Parliament (MP) for Wa West, on when Ghana Telecom (GT) would provide landlines to Wechiau in the Upper West Region to enable the Lassia-Tuolu Senior Secondary School to be connected to the Internet.
Prof Ocquaye said GT had planned to provide landlines and Internet connectivity to Wechiau and Lassia-Tuolu by the fourth-quarter of 2007. He said GT was also expected to change the existing telephone lines in Dorimo to Fixed Cellular Terminals on the Global System for Mobile (GSM) network by the fourth quarter of 2007 to enhance accessibility in those environs.
In an answer to a question by Mr Enoch Teye Mensah, MP for Ningo Prampram, on when the installation of phone boots requested for in the Ningo-Prampram Constituency would commence, Prof Ocquaye said a survey being currently conducted in the constituency would be completed by next month (August 2006) after which the actual installation works on public payphones would commence.
The Minister also announced that if an application were made to the National Communication Authority (NCA) through the Ghana Broadcasting Corporation (GBC) authorisation could be granted for the re-opening of the Apam Community FM Station, which operated on FM 96.5 MHZ.