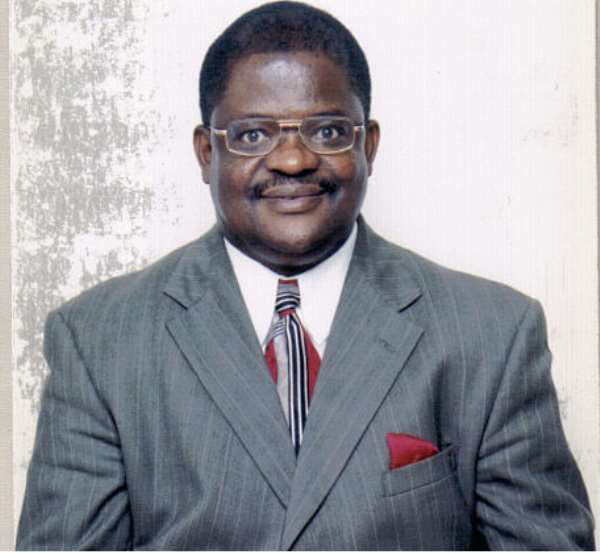 The story of the man who was imprisoned for his faith and continued to pray for his family from jail and how God intervened.
True Prayer Produces Holiness of Heart
True prayer will always produce holy living. And holy living produces powerful praying. One might wonder which comes first—holiness of heart or power in prayer. The answer is simply neither and both.
Powerful praying and holiness of heart are not achieved by human efforts. They transpire when one encounters a holy God. Study the great men of faith. They became great only by the sovereign grace of God. God sought them, and when they encountered His holiness they would never be the same.
Moses was such a man. When he encountered God, he was in the Midianite desert. A sense of failure haunted him. He wanted to help his people but he felt helpless. He was not seeking God while he was shepherding his flock on Mount Horeb. But God was seeking Moses. Moses saw an extraordinary bush that was made extraordinary by the fire of God. Although the bush was burning but it was not destroyed. When God had the attention of Moses, He called him by name. God told Moses to take off his shoes because he was standing on holy ground. Only Moses, sandals were between his feet and holy ground. In the same way, many times it is only the small things in our lives that keep us from coming into the presence of a holy God. We must remove anything from our lives that keeps us from planting our lives in the holiness of God.
The grace of God is magnificent! And He is not far off. Andrew Murray stated, "Someone has said that the holiness of God is the expression of the unspeakable distance by which He in His righteousness is separated from us, and yet also the inseparable nearness in which He in His love longs to fellowship with us and dwell in us."
When we encounter a holy God we must bow before Him. His fire will consume the sin that stains our hearts and separate us from Him. Our hearts will no longer belong to the world; they will belong to God. It is impossible to hold onto a holy God with one hand and the world with the other. When we let go of the world and cling to God with both hands, we will not only be on holy ground but also we will be on praying ground.
Moses' life would never be the same after His encounter with God. His heart was set apart for God's divine purpose. He became known as the friend of God (Exodus 33:11). Too few people are known as the friends of God. Many are known as great communicators and ministers, great musicians, and workers. However, a great need exists for friends of God.
A friend of God will have an imprint of holiness on his heart and the tool of prayer in his hand. He will live everyday with a separated and seeking heart. Many claim to have a seeking heart without having a separated heart. They claim to pray and seek God but continue to live with sin tucked away. They may fool others and may even deceive themselves, but they will never fool God. Only a holy heart will be honored in the presence of a holy God.
True Prayer Seeks God (2 Chronicles 7:14-16)
Prayer is not merely a religious exercise that Christians perform. Neither is it seeking a handout from God. Prayer is seeking to know God. It is seeking Him with our whole heart. The Old Testament prophet sent a letter to the priests, the prophets, and the people Nebuchadnezzar had taken them into exile in Babylon. In that letter, he stated the kind of prayer that God acknowledges (Jer. 29:12-14).
God is found only when we search Him with our whole heart. The heart of man is the central core of a person—the inner man. The heart, in its moral significance in the Old Testament, includes the emotions, the reason, and the will. The heart can experience both the emotion of joy (Prov. 15:13, 15) and anxiety (Prov. 12:25). It has the ability to understand (1 Kings 3:9) and think (Luke 2:19). It can exercise the will (Eph. 6:6). Therefore, one must pray with his intellect, emotions, and will if he is to find God.
True Prayer Pursues the Will of God
Prayer must be a priority in life of every Christian. According to Sammy Tippit, "Most Christians in the Western world pray with only part of their hearts. Although many have a good knowledge of the Bible and the attributes of God, they pray with only their minds. We must learn to hurt as Jesus hurts for the non-Christian world. We must not fear to pray with our emotions." To clarify, Tippit states that he is not referring to emotionalism. Rather, he is referring to praying with the passion of Christ. It is biblical to weep for souls. Perhaps we have lost our ability to weep for the lost. Perhaps our hearts have been far from the heart of God.
On the other hand, there are Christians that pray only with their emotions. Their prayers are rooted in experience and feelings. However, Christians must learn to pray according to sound biblical principles. Effective praying will always be rooted in the truth of God's Word. Effective praying will not be given to emotional tangents and experiences. Experience and emotions will always come under the searchlight of God's Word. They must live up to the truth. However, there is one element of prayer that has been lost by many Christians today: the will.
Perhaps the deepest and most powerful moment in the prayer life of Jesus took place on Mount Olives. Jesus was about to face death. He knew He would have to face the sins of people from every generation. Under those circumstances, Jesus prayed (Matt. 26:39).
The man/woman who is broken and bent in his/her will become mighty with God. The person who searches for God with the whole heart (mind, will, and emotions) will find God. In addition, the man/woman who finds God will have a keen sense of God's purpose. That person will be on mission from God. That person's life will move people because it has been transformed.
To pray with a will surrendered to God is to risk our lives for God. Too many in this generation seek comfortableness. Too many use prayer as an escape from what is difficult. Often prayer and suffering go hand in hand. Suffering ushers us into a new realm of dependence upon God. In our sufferings, we experience His sufficiency.
Prayer can accomplish four major tasks in suffering. First, prayer delivers us from that which we suffer. God will on occasion work mighty victory in our lives. We find freedom from our suffering by the power of God obtained in prayer. Second, prayer delivers the grace of God to us in our suffering. That grace enables us to endure the suffering. Third, prayer delivers us into the hands of God's comfort (Matt. 5:4). Finally, prayer delivers the character of God into our lives when we suffer.
Jesus came to the hurting and the afflicted. The only true source of godly character comes from being in His presence. In those times of need, He meets with us. When Jesus prayed in the Garden of Gethsemane, He was not looking for a temporary reprieve from His pending problem. He prayed for God's eternal purpose and will. That kind of prayer is powerful. True prayer, then, is submission to the will of God. One cannot effectively enter into the secret chamber of prayer with any strings attached to his own will. The true man/woman will enter that chamber with the words of Jesus (Matt. 26:39). Comfort is not the issue to the person of prayer. The man or woman of prayer has set his/her sights on the eternal purpose of God. That life will be a holy life. It will be a life given to prayer.