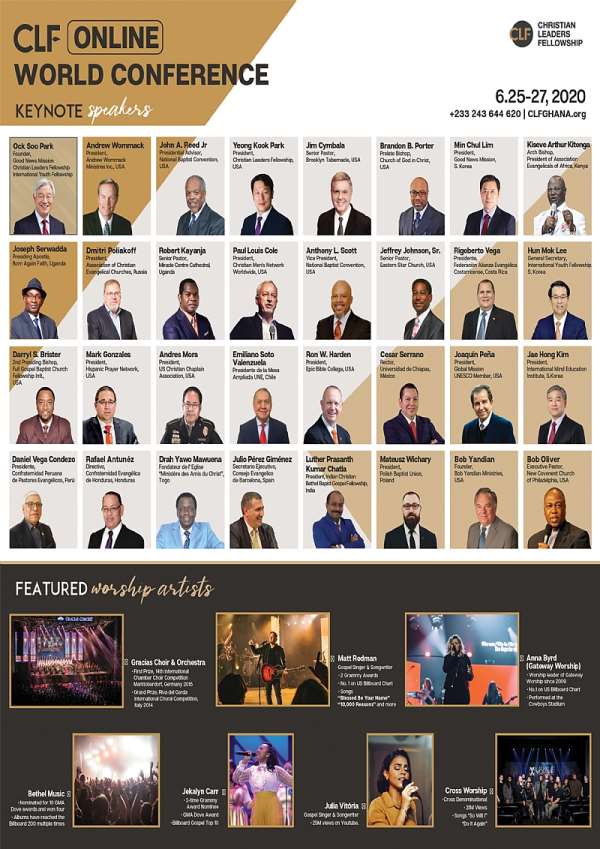 The world is shrinking every day as a result of innovations in the Information Technology sector. Due to the outbreak of the Covid-19 pandemic, we are currently experiencing a rise in digital behaviours such as remote working and learning, telemedicine, and delivery services. Even the aged are learning the use of social media tools to be able to communicate with their neighbours.
While the use of IT solutions has been a positive impact of the pandemic, on one hand, it is also unfortunate that large gatherings for events have become unpopular and unattractive. The majority of the world's population are now searching for God and unfortunately, some have even passed away without finding Him.
The question often raised is whether humanity will be able to overcome the social challenges posed by the pandemic and return to a state of normalcy.
One thing which is certain is that COVID-19 will leave a lasting imprint on the world economy, causing permanent changes and teaching important lessons. Virus screening is likely to become part of our life, just like security measures became ubiquitous after September 11th in the United States. It is important to invest in the infrastructure necessary to detect future viral outbreaks.
For Christians on the other hand, every single minute that passes places an obligation on us to wake up and to put our churches back together. This is so because while we keep sanitizing, hand washing, disinfecting and wiping everything down, we need to be sure to wipe fear, doubt and sluggishness out of our hearts because these too is are viruses.
This has been the humble admonishing of the Christian Leaders' Fellowship (CLF), a global alliance of renowned clergymen from different denominations, creeds, and ethnicities who regardless of doctrinal differences engage in fellowship in Christ.
Reverend Yeong Kook Park, president of the CLF observes that Pastors have a responsibility to study the scriptures and receive advice from their fellow pastors from different parts of the world and different walks of life. He believes that more than anything else, God wants His children to engage in fellowship within Christ as is written in 1 Corinthians 1:9. Therefore, instead of just taking this verse with a grain of salt, executive pastors from around the world have opened doors for their denominations to participate in CLF-related events with their fellow labourers in Christ.
The CLF holds conferences, which bring together more than 350,000 Christian leaders from across continents annually. This year's edition was initially scheduled to be hosted in New York in March. However, due to extensive travel restrictions caused by COVID-19, the event has been rescheduled into a virtual online conference. The registration cost has subsequently been waived to allow participation from as many Christian churches and organisations as are interested.
Amazing Music Groups featuring in the conference
As music is an integral part of worship and ministry of Christ as a whole, the Christian Leaders Fellowship conference brings to bear some amazing groups and personalities, blessed to minister precious soul healing songs to the worldwide audience of Christian Leaders and all.
Gracias Choir & Orchestra is2015 First Prize Winners of the 14th International Chamber Choir Competition held in Marktoberdorf, Germany. Also won the Grand Prize for Riva del Garda International Choral Competition in Italy 2014.
Also ministering isAnna Byrd of Gateway Worship. Anna has been the Worship leader since 2009 and is Number 1 on the US Billboard Chart. She performed at the Cowboys Stadium, and other prestigious events.
Matt Redman has won 2 Grammy Awards and has been Number 1 on US Billboard Chart. Matt is known for some popular songs such as "Blessed Be Your Name" and "10,000 Reasons" amongst others, and he is expected to put up some amazing performances.
Other amazing group performing during this virtual conference includesBethel Music who are known for winning 4 out of 10 GMA Dove Awards nominations and known for their multiple appearances on Billboard 200.
Three-timeGrammy Award Nominee JekalynCarrwill be performing some of her Gospel renditions during the event. Jekalyn has been on the GMA Dove Awards and also known for her presence on the Billboard Gospel top 10.
One great musical group also performing isHummingbirds. They are accorded as the Caribbean's Best Gospel singing group, winning several local and international awards.
Julia Victoriais a Gospel Singer and Songwriter with a very strong presence on Social Media, currently having recorded more than 25 million views on Youtube alone.
Details of the Conference
The conference begins from June 25 - 27, with main sessions being 10:30am and 7:30pm, it can also be viewed on www.clfghana.org as well as on GTV life on June 25,26 at 10:30am and 8pm, and june 28 at 11am and 9pm
Rev. Ato Edwin
General Secretary
CLF Ghana.