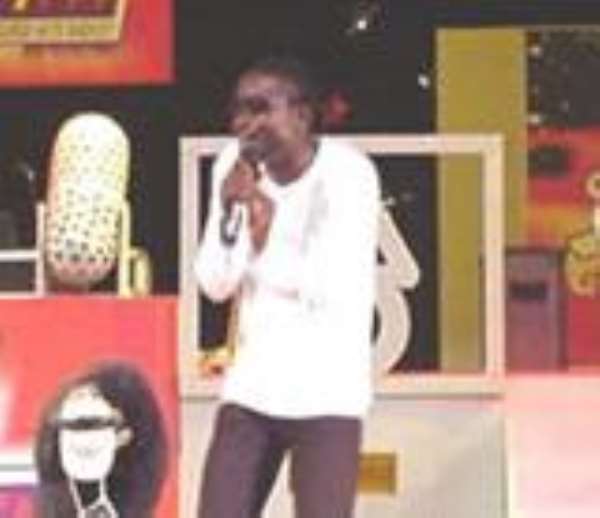 Even as he is expected to be heard via video-conferencing tomorrow in a London court, Daasebre Gyamera is in more trouble as he fails to win the sympathy of the large concentration of Ghanaians in the United Kingdom as caller after caller asked for his head in a phone-in programme on a local radio station.
The Ghanaians, who relished the exploits of the national team at the just ended World Cup Tournament, see Daasebre's suspected drug smuggling as an unpardonable blemish which has the potential of wiping away the image gained through the Star's triumphs.
Many of the callers see Daasebre as a selfish personality who should have been content with the monetary gains he had made through the sale of one of his albums in various European countries and the United States of America.
Reports making the rounds in London indicate that Daasebre Gyamera, who is being held in London for allegedly smuggling cocaine into the United Kingdom, earned approximately 15,000 pounds (250million cedis), about 30,000 dollars through the sale of his album in the United States last year.
In Germany and Holland, two European countries with large concentrations of Ghanaians, he made monetary hauls similar to what he earned in the United States.
His albums are said to have made good sales also in other European countries where there are significant number of Ghanaians.
The musician's monetary gains through the sales of his albums have formed the subject of radio discussions in London since his arrest.
Daasebre who is best known for his love song, Still I love You, and Kokooko was arrested in London for allegedly carrying a quantity of cocaine estimated at about one hundred thousand pounds when he touched down at Heathrow Airport in the UK, two Thursdays ago.
He is expected to present his first hearing in camera tomorrow July 11 at Court Three in Uxbridge, London.
Generally, Ghanaians living in London and abroad are incensed about the alleged crime of the ace musician.
Without waiting for the verdict, callers into the radio programmes in London stated that the man has shortened his career, which had a promising future.
Should he be found guilty of the offence, the callers said they would consider him a selfish personality.
The suspected cocaine smuggler's father however, has stood by his son, claiming that he could never commit such a crime.
Recalling how his son traveled on the fateful day that he was arrested, he claimed that Daasebre's producer, a certain Donaldson, handed over a package or suitcase and ticket to him just before he emplaned a British Airways flight.
He indicated that he was of the conviction that his son was unaware of the contents of the bag.