MoU Signed And Sealed Between TransTech And Ministry Of Railways Development To Boost Railways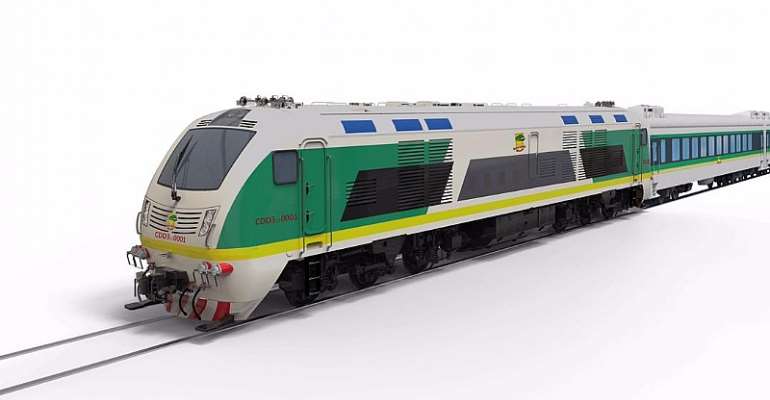 Signature of Memorandum of Understanding has been sealed between the Government of the Republic of Ghana, Thelo DB Proprietary Limited and Transtech Consult Limited for development, project management, operations and maintenance of regional railway corridors and networks in the Republic of Ghana Recognising the urgent need for efficient and effective transportation and logistics solutions, with a particular emphasis on the freight rail sector, the Government of the Republic of Ghana (GoG),

Transtech signed a strategic Memorandum of Understanding (MoU), under which the GoG mandates Thelo DB to develop, enable finance and operate the Western Corridor Railway Line in Ghana. The MoU was signed on 17 June 2020 in Accra, Ghana.
Under the terms of the MoU, Thelo DB and its partners will undertake the full spectrum of activities involved with modernising the railway corridor, including introducing financing, design and engineering, project management, operations and maintenance, and, importantly, training and skills development so that citizens of Ghana will participate at all levels of project implementation and operations. The African-Import Export Bank (Afreximbank) will arrange the financing towards project preparation, project implementation and support project structuring through its Advisory Services.
The Parties to the MoU have also agreed to collaborate with each other in order to support modernisation of Ghana's railways being a catalyst to promoting trade, investment, economic and skills development within Ghana.
In his statement, Mr Ronnie S. Ntuli, Chairman of the Board of Directors of Thelo DB, commented as "We are honoured to have the opportunity to work with the Government of the Republic of Ghana and our partners in developing this critically important trade corridor.
This valuable collaboration provides Thelo DB with the opportunity to mobilise capital as well as excellent railway sector expertise and experience for the benefit of the people and economy of the Republic of Ghana. We are excited by the prospect of delivering on this critically important initiative, which in turn will serve to catalyse modernisation of Ghana's railway sector, enhance trade, investment, regional integration, job creation, infrastructure and economic development."
About Thelo DB
Thelo DB is an incorporated partnership between Africa's industrial group Thelo and DB Engineering & Consulting, who represents one of the world's leading mobility and logistics companies: Deutsche Bahn Group. Thelo DB brings unmatched capacity to the African railway sector, supporting development of new railway corridors, including the opportunity to expand existing infrastructure and enhancing operational efficiencies of prevailing networks.
Thelo DB is committed to deliver unparalleled know how and experience in the African railway sector, as well as providing railway infrastructure development, operational cooperation, and construction supervision by implementing and rehabilitating existing infrastructure, enhancement of operational efficiencies, management of risks associated with railway equipment and rolling stock whilst transferring skills through training and skills development programmes.
About Transtech Consult Limited
Transtech Consult is an engineering company registered in Ghana, which provides comprehensive engineering, consulting, construction management and railway services to a variety of private and public sector clients. The breadth and scope of its experience can be seen in signature projects in Ghana. Transtech provides unique project delivery systems that benefit from best practice and delivering successful projects in Ghana.
By bringing separate but complimentary sets of specialities, the Parties envisage much improved efficiencies in the comprehensive development of railway infrastructure projects, enhancing regional skills and supporting broader economic development in the Republic of Ghana.