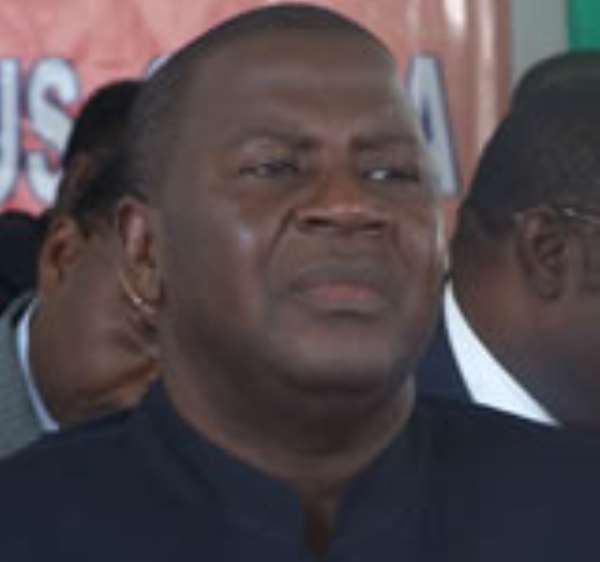 Vice President Alhaji Aliu Mahama at the weekend launched this year's appeal for funds for the Ghana National Trust Fund (GNTF) expected to rake in millions of cedis to cater for people with disabilities and other disadvantaged groups.
The money would also offer comfort to inmates at Help Age Ghana, Cheshire Home, members of the Boys' Brigade, Young men Christian Association and Young Women Christian Association, among other beneficiaries.
Vice President Alhaji Mahama said the appeal for funds, which started 48 years ago, was a very important tradition that concerned the lives of the poorest of the population of Ghana.
He said since the inception of the fund, people with disabilities had received vocational training, while others have had their medical bills paid.
Vice President Alhaji Mahama said in order to fully integrate in society people with disabilities the Fund had established an equipment scheme to offer them training in their various vocations.
"There are still many people with disabilities who are anxiously waiting for the day that they would become breadwinners of their own and therefore independent from handouts and the generosity of society. The dreams of such people cannot come true without generous response to this people," he said.
Vice President Alhaji Mahama added: " We reckon that times are hard and the going is tough. Nevertheless, we believe that with the spirit of sharing, which is an outstanding hallmark of the Ghanaian, you will help the Ghana National Trust Fund to realize the target that it has set for this year."
He commended Golden Souvenir Limited for single handedly contributing 642 million cedis to the Trust.
Mr Mike Ezan, Chairman of the GNTF hailed the passage of the Disability Bill, saying it would facilitate the course of the fund launched by the late President Kwame Nkrumah for people handicapped by disabilities.
He called for a befitting office accommodation for the Fund and also appealed to the Ministry of Manpower, Youth and Development to improve on the salaries of staffers.
Ms Joyce Aryee, Chief Executive Officer of the Ghana Chamber of Mines, who chaired the function said the fund would offer hope to the about two million people with disabilities in Ghana.