Attorney-General Has Not Expressed Any Support for December 31st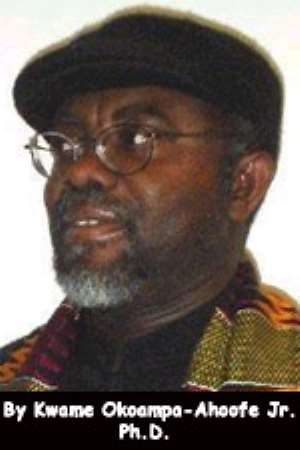 Regarding Prof. Stephen Asare's suit against the continuous commemoration and celebration of the so-called December 31, 1981 Revolution, what the Attorney-General has actually said, per the news story captioned "Attorney General Supports NDC's Celebration of Rawlings' Overthrow of Limann" (PeaceFM.com / Ghanaweb.com 6/22/20), is that my PERSCO senior is a "Lawyer Banza," that is, that the reliefs or grievances for which Prof. Asare filed his suit seeking to have the 31st December celebration definitively abrogated are not properly addressed in his suit. The commemoration of the overthrow of the late Dr. Hilla "Babini" Limann-led democratically elected People's National Party (PNP) was officially proscribed by a Supreme Court of Ghana decision as far back as 1992, with the promulgation of the 1992 Republican Constitution.
But, of course, as has been expected from the date of the Apex Court's proscription, the scofflaw pack of hoodlums that constitutes the leadership of the Jerry John Rawlings-founded National Democratic Congress (NDC) has flatly refused to budge. Which, in effect, ought to throw the validity of the Indemnity Clauses that granted the leadership of the erstwhile Provisional National Defense Council (PNDC) a priori exculpation into question, as the validity of the Indemnity Clauses, per force, is inextricably interlinked with the cessation of the celebration of a political act of immitigable criminality that caused hundreds of thousands of innocent Ghanaians, mostly defenseless civilians, to lose their lives. This is the crux of the argument of those who insist that the commemoration and celebration of the second Chairman Jerry John Rawlings' coup d'état be stopped.
There is also the other aspect of the commemoration of the so-called 31st December Revolution that regards the illegal use of public spaces, like parks and stadia and auditoriums at absolutely no charge or cost to the celebrants. In other words, organizers of the 31st December Burlesque, as it were, must be made to pay for their annual usage of taxpayer and/or state-owned facilities and spaces, as if such usage was for private purposes, which, by law, it definitely is. That would mean and/or imply that any security services that are engaged or requested by the celebrants, such as the use of personnel from the Ghana Police Service (GPS), must be paid for by the leadership of the National Democratic Congress out of their own private fiscal means, not from funding solicited as part of the membership dues of the National Democratic Congress, since this would be tantamount to a breach of Political Party Laws. Legally speaking, as well, 31st December is not a public holiday.
Ultimately, what is clearly at issue here is the fact of whether the commemoration of the 31st December Military Massacre of innocent civilians and the abrogation of Ghana's 1979 Republican Constitution can be observed without invalidating the Indemnity Clauses inserted into the 1992 Constitution at the same time.
*Visit my blog at: KwameOkoampaAhoofeJr
By Kwame Okoampa-Ahoofe, Jr., PhD
English Department, SUNY-Nassau
Garden City, New York
June 23, 2020
E-mail: [email protected]