Time To Investigate And Expose The Mafia-Types Terrorising The Mostly-Cowed Population Of Liberian Refugees In Gomoa Buduburam's Camp Liberia?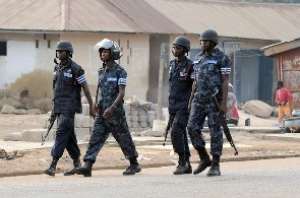 World Refugee Day was celebrated a few days ago, on Saturday, June 20, 2020. On the day in question, reading a story about Uganda's refugee population, from the online version of the publication, Africa Renewal, by Sulaiman Momodu, entitled: "Uganda stands out in refugee hospitality"(https://www.un.org/africarenewal/magazine/december-2018-march-2019/uganda-stands-out-refugees-hospitality), as a passionate and committed Pan-Africanist, I couldn't help but feel ashamed of being a Ghanaian.
Alas, unlike their counterparts in Uganda, the plight of Liberian refugees in Ghana's Central Region's Gomoa Buduburam Camp Liberia refugee settlement area, amounts to a litany-of-woes-existence - in marked contrast to the happy and fulfilled lives apparently experienced by the well-cared-for refugees in Uganda's 234 square kilometre Bidi Bidi refugee settlement area, in the northwestern part of Uganda.
Hospitable Uganda, apparently hosts the biggest population of refugees, in the whole of Africa. To quote Sulaiman Momodu:"Though poor, Uganda is the largest refugee-hosting country in Africa, with over a million refugees, most of them from South Sudan, the Democratic Republic of the Congo (DRC), Burundi and Somalia. Kenya, Sudan, DRC and Ethiopia are also among the top refugee-hosting countries on the continent.'
Sadly, so egregious are the complaints by many of the remaining Liberian refugees, about their maltreatment by some of the officials working in the Ghana Refugee Board's local settlement office, in Camp Liberia, that an independent investigation by forensic auditors, who aren't part of the UN system, must be carried out immediately.
Such a forensic audit, is the only means of enabling the reputations of the good and fair-minded officials, at the local Camp Liberia Ghana Refugee Board office, to be protected and saved.
A forensic audit into exactly how the trillions of Ghana cedis, pumped into Camp Liberia, since its establishment, by the United Nations High Commission for Refugees (UNHCR), has been spent, is very, very important, in PR terms, for the images of the head offices of both the UNHCR and Ghana Refugee Board, as well as their hardworking and diligent employees, whom one assumes, are all decent folk.
That selfsame forensic audit, will doubtless expose the abominable and unspeakable criminal activities, which bush-telegraph sources claim, are being engaged in by the Mafia-types, terrorising the mostly-cowed remaining population of Liberian refugees, who have opted to be integrated into Ghanaian society (and most of whom are apparently too frightened of the ruthless and murderous rogues to even talk to the media).
According to bush-telegraph sources, they are the ones profiteering from: the flourishing and lucrative business of renting out 'abondoned' homes and other structures in Camp Liberia; the trade in substituting Ghanaians, Nigerians and Togolese nationals, for Liberian refugees approved for resettlement overseas; prostitution rings; illegal drugs; etc., etc. If the allegations are true, then the Camp Liberia Mafiosi must be exposed and punished - by being prosecuted and jailed for what amounts to racketeering. Yoooo. Hmmm, Oman Ghana eyeasem ooooo - enti yewieye paaa enei? Asem kesie ebeba debi ankasa.