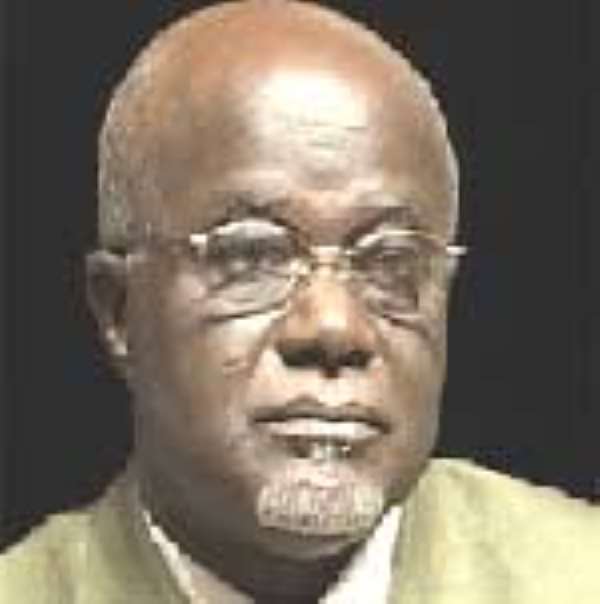 Mr Hackman Owusu-Agyeman, Minister for Water Resources, Works and Housing
Mr Hackman Owusu-Agyeman, Minister for Water Resources, Works and Housing last Tuesday urged Ghanaians to maintain their cultural values and norms in the celebration of festivals to enhance the nation's tourism industry.
He pointed out that many people including tourists attended festivals because of the unique cultural and traditional values of the area.
Mr Owusu-Agyeman made the call, when he joined the chiefs and people of the Edina Traditional Area in a ceremony to lift a month-long ban on fishing on the Benya Lagoon at Elmina, as part of the celebration of their annual Bakatue festival, which was under the theme, "Buy Made In Ghana Goods, Use Made In Ghana Products".
The ceremony was preceded by a procession of chiefs to the banks of the lagoon, where some rituals were performed and the 'Omanhen's net' cast three times into the lagoon, followed by the firing of musketry.
The net made a catch during the three times it was cast in the lagoon and it was believed that there would be a bumper fish harvest season.
Mr Owusu-Agyeman urged the people to do away with all disputes and unite, in order to make Elmina one of the biggest tourists attractions in the country and called on them to translate the enthusiasm, joy and love, they exhibited during preparation towards the festival, into unity, peace and reconciliation.
The Minister noted that, this would help develop the area, stressing that an area could only be developed in a peaceful atmosphere.
Nana Ato Arthur, Central Regional Minister commended the people for a successful festival and urged them to maintain the unity the festival had brought to the area to enhance development of the district.
He thanked the government for providing funds for the dredging of the Benya Lagoon, which project, he said would go a long way to improve upon the living conditions of the people and in turn, urged the people to protect water bodies.
Mr George Frank Asmah, District Chief Executive expressed gratitude to the government for the numerous development projects in the district, such as the youth employment programme and the capitation grant as well as the school feeding programme.
He said more than 560 school children in five communities were to benefit from the pilot programme in the district and urged parents to take advantage of it and send their children to school.
Mr Asmah urged the people of Edina to emulate the spirit of unity the Ghana Black Stars exhibited during their participation in the World Cup tournament to enhance development in the district.