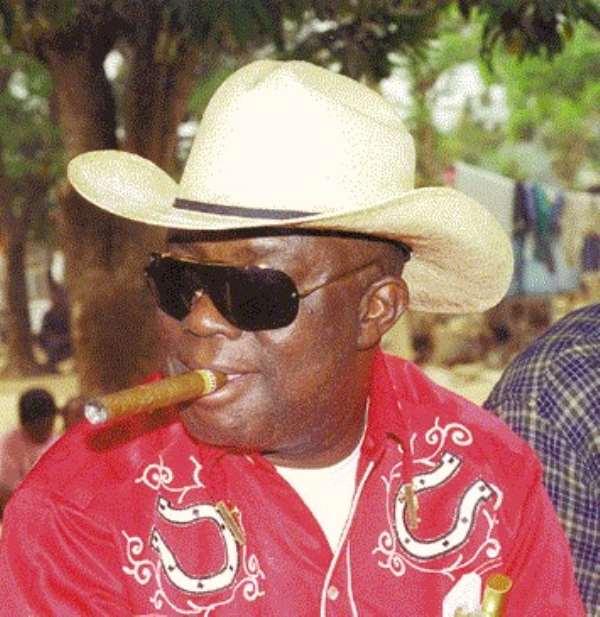 Sensational Ghanaian Politician, Mr Kofi Wayo says despite the initial setbacks faced by his new political party, United Renaissance Party, in its bid to have legitimacy from the national Electoral Commission, it is still determined to make an impact on the Ghanaian political scene.
Mr Kofi Wayo's party, initially named United Republican Party, has fallen short of certain requirements of the Political Parties Law.
The Electoral Commission says it has detected a few anomalies and discrepancies with the party's constitution, the structures, motto, slogan and also its name.
The party is also reported to have changed its motto from "Putting Ghana Right" to "Mercy For The Poor" to reflect its pro-poor agenda.
The Public Relations Officer of the Electoral Commission, Mr Yorke Aidoo had confirmed to CITI NEWS that the constitution of Wayo's party needed some amendments and for that matter, will take some time to assume legitimate status.
He added that certain flaws detected in the documents submitted to the Commission such as the typographical mistakes will not impede the party's quest to register.
Mr Wayo however confirmed to CITI NEWS that the party is no more the United Republican Party and now called the United Renaissance Party.
Reports had it that Mr Wayo came under incessant pressure from members of the party to have the name changed. They argued that the name suggests a bourgeoisie party and that was likely to affect the fortunes of the party because of the likeness to the Republican Party in the United States.
"I did not even have that in mind at all, but if that is what my people want, why not let's have it changed and that's what we've done", retorted Kofi Wayo.
Kofi Wayo also denied that the constitution of the party as it stands gives too much power to him as the leader and chairman of the party. He said his party is very democratic and will not do anything that will mar the democracy in the party.