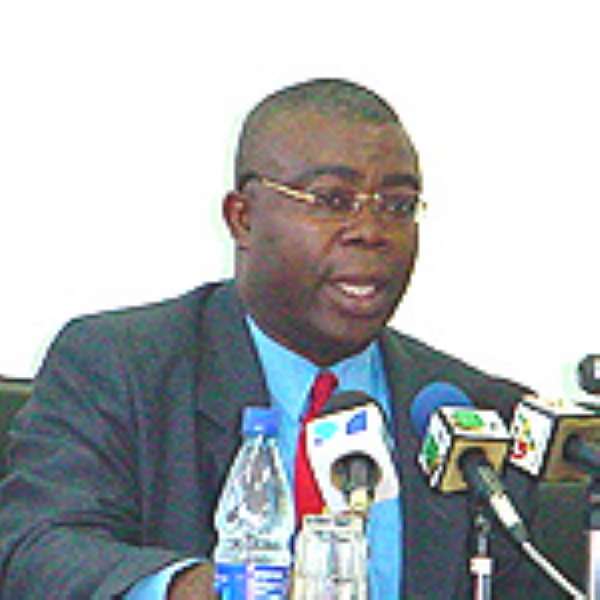 Mr Stephen Asamoah Boateng, Minister for Local Government, Rural Development and Environment
Government is to release a total of three trillion cedis to the Ministry of Local Government, Rural Development and Environment to support the National School Feeding Programme (SFP) for a five-year period.
Mr Stephen Asamoah Boateng, Sector Minister, who announced this yesterday, said that so far 170 billion cedis had gone into the Programme, adding, that the Dutch Government had provided half of the amount. The Dutch Government is supporting the Government of Ghana on a one on one basis for the School Feeding Programme.
Addressing a regional durbar to officially launch the Programme in the Greater Accra Region at Ashongman Presbyterian Primary School in the Ga East District in the Greater Accra Region, Mr Boateng said the SFP was a unique programme that aimed at ensuring that children of school going-age remained in school. "It is also to increase enrolment, attendance and retention, thus, leading to improved performance especially among girls," he said.
Mr Boateng said the successful execution of the Programme would also contribute to the attainment of the Millennium Development Goals in the areas of eradicating extreme poverty, achieving universal basic education and reducing child morbidity rates by ensuring that the children remained healthy.
"In eradicating poverty, employment avenues are being created for those, who would cook the food, those who would serve as well as ensure a ready market for farmers, thus reducing the incidence of post harvest losses," he said.
Mr Boateng said the Programme was currently being implemented in 150 schools covering more than 40,000 children and had already created more than 600 different jobs. The number of schools under the Programme would increase to about 250 by the end of July 2006, he said.
Mr Boateng said the Programme would complement the Capitation Grant and the free metro bus ride for school children thus ensuring that money remained in the pocket of parents. "Government is paying 4,000 cedis per child per day for feeding alone," he said and appealed to parents and community members to help to make the Programme successful.
Mr Kofi Allotey, District Chief Executive of Ga East, said the SFP had a broad objective of providing good health to the pupils to enable them to learn better.