NPP Delegates In Tano North Retain Freda Prempeh By Popular Acclamation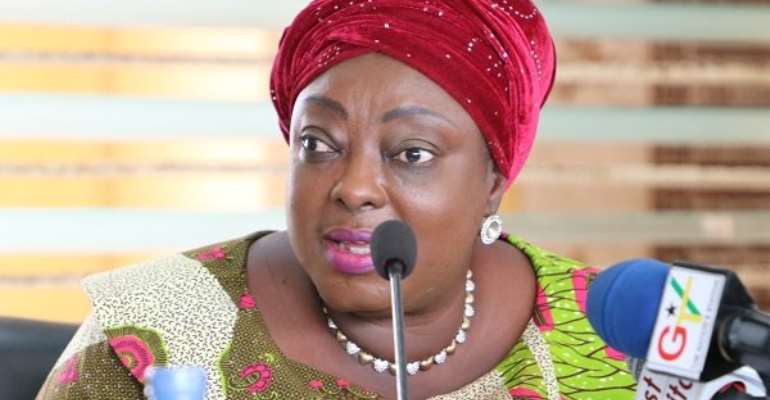 The delegates of the New Patriotic Party (NPP) in the Tano North constituency of the Ahafo Region have approved the candidature of Mrs. Freda Prempeh, to contest the Party's parliamentary seat in the Election 2020.
Mrs Prempeh who is the incumbent MP and the Deputy Minister of Gender, Children and Social Protection, was elected by a popular acclamation by the 620 delegates at the Party's primaries supervised by the Electoral Commission.
Her two contenders - Mrs. Emelia Konadu and Mr. Theophilus Gyamfi-Bonsu were earlier disqualified from the race by the National Executive Council of the party.
Addressing the ecstatic delegates prior to her confirmation at the Yamfo Anglican Senior High School, Mr. Kwabena Owusu Sekyere and the Ahafo Regional Chairman of the NPP said the NPP remained a strong Party under "the great elephant".
Hence, there is the need for delegates, supporters, and all sympathisers of the Party to guard against tendencies that could bring division and narrow the fortunes of the NPP in the upcoming December 7 general election.
Describing the Election 2020 as crucial to the NPP, Mr. Sekyere emphasised internal wrangling and petty squabbles would not do any good to the Party, and urged supporters to devise strategic means to reach out and sell the achievements of Nana Addo Dankwa Akufo-Addo's government to the masses.
"This is the surest way we can convince the electorate and win their votes for a landslide victory in the Election 2020", he said, adding that, "Akufo-Addo's government has achieved a lot and we have several issues to base our campaign on".
Mr. Ernest Kwarteng, the Tano North Municipal Chief Executive noted that the behaviour of delegates and Party supporters in general during the electioneering could either make NPP popular or unpopular.
He emphasised on Party unity and called on those who seemed to be disgruntled due to the disqualification of the two other aspirants to bury their differences and support the incumbent MP to retain her seat in the supreme interest of the NPP.
Mrs. Prempeh expressed her heartfelt gratitude to the delegates for their unflinching support through her second term in Parliament and assured that the socio-economic development of the constituency would improve tremendously in her third term.
The MP emphasised she was determined to ensure that President Akufo-Addo won the elections in the area by 10,000 votes margin, but added the "task ahead of us is herculean and we must all come together to achieve this target".
The Deputy Minister indicated that the Tano North constituency had had an unprecedented mark in the area of socio-economic development under President Akufo-Addo's government, saying, the creation of the Ahafo region alone should motivate the electorate in the area to come out in their numbers and vote to retain the NPP in political power.
---GNA