NPP Primaries: Aspirant Cries Foul At Subin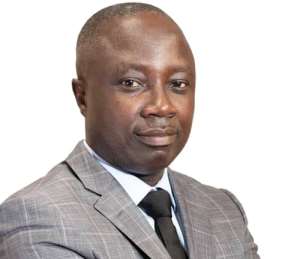 J. B. Danquah
AN ASPIRANT in the New Patriotic Party (NPP) parliamentary primaries at Subin in the Ashanti Region, J. B. Danquah, has alleged that he is being frustrated by the Constituency Election Committee of the party.
According to him, the Election Committee in the Subin Constituency wants to favour the incumbent Member of Parliament (MP) to win the polls.
J. B. Danquah, popularly known as Osono Papa, addressing a press conference on Tuesday, claimed he doesn't know about arrangements for the Saturday's elections, insisting that "it is just four days to the election and as an aspirant in the race it will surprise you to know that I don't know any arrangement about the upcoming elections.
"I don't know the modalities for the polls. I am not aware of the venue and I don't know how accreditation would be distributed and who qualifies to get one."
Osono Papa said all attempts made by him to meet with the NPP Subin Election Committee to get briefing about the modalities for the elections had proved futile.
"I was supposed to meet the committee members on Tuesday but they refused to show up and that is a clear example of how they are trying to frustrate me to lose the polls. The party's research officer just told me the committee says I should just produce names of my agents for the elections," Osono Papa lamented.
According to him, he is aware that the party's album for the election is full of what he claimed to be 'anomalies' because he said some known NPP delegates had been replaced with the relatives of his opponents in the race.
---Daily Guide