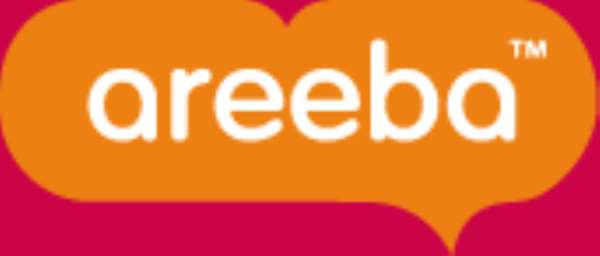 Logo Areeba
Scancom Ghana Limited, operators of Areeba says customers will enjoy quality service as they mark a decade of mobile telephony service in Ghana.
Areeba which started operations in November 1996 is the leading mobile telephony provider in the country with over a million subscribers.
In its ten years of existence, it has introduced a number of innovative services with the latest addition being, free night calls and a cut in price of all international calls.
The Managing Director of Areeba, Mr Ahmed Farouk in an interview with CITI BUSINESS NEWS said the need has come for this, as a result of the loyalty of Ghanaians to the brand and the company's desire to keep providing the quality service they are noted for.
"Our customers know exactly what they expect from us and we promise that we will always live up to their expectation", he said.
Mr Farouk added that their promise of improvement of the quality of service is on guard and will be much better in the coming years.