NPP Primaries: Manso Nkwanta Delegates Reject Sitting MP's Camping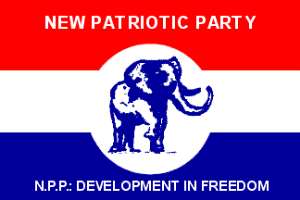 Reports emanating from the Manso-Nkwanta Constituency of the NPP indicate that the incumbent Member of Parliament who was bent on manipulating delegates last Thursday evening got the shock of his life when delegates of about 350 protested against his intentions of camping them until Saturday 20th June 2020 which happens to be the day of the NPP primaries.
According to the concerned delegates, the Honourable MP, Joseph Albert Quarm only proposed to have a meeting with them only for him to tell them stay overnight at a hotel at Pakyi also in the constituency but later in the evening, they were told to spend the next two days until the morning of Saturday.
A delegate who spoke to the media on condition of anonymity said most of the delegates got angry because that was not the information sent around before the meeting by the Member of Parliament adding that they were afraid to agree due to the rising cases of the COVID-19 pandemic while observations to the protocols were not in full adherence.
Meanwhile, Hon. Joseph Albert Quram has clandestinely proposed to the delegates to spend Friday's night at his residence at Nsiana in the constituency to pray and commit the elections in the hands of God.
The delegate disclosed, "most of us resisted his plans to camp us there because of the COVID-19 disease. He never also told us of his plans to camp us until Saturday since we could not tell our families. But he has also told us to come to his residence at Nsiana to pray until tomorrow which I know it is unusual of him because Prof. Quarm has never organized an all-night prayer session for the party before.."
The Member of Parliament who won last elections with just a vote is currently facing stiffer competition from Mr. George Obeng Takyi and the former Member of Parliament Hon. Grace Addo ahead of crucial Saturday elections.
For fear of losing hugely, he has resorted to dubious tactics to deceive unsuspecting delegates to vote for him. We, therefore, call on party executives and bigwigs within NPP to call the current MP to order to safeguard the sanctity of the elections tomorrow.