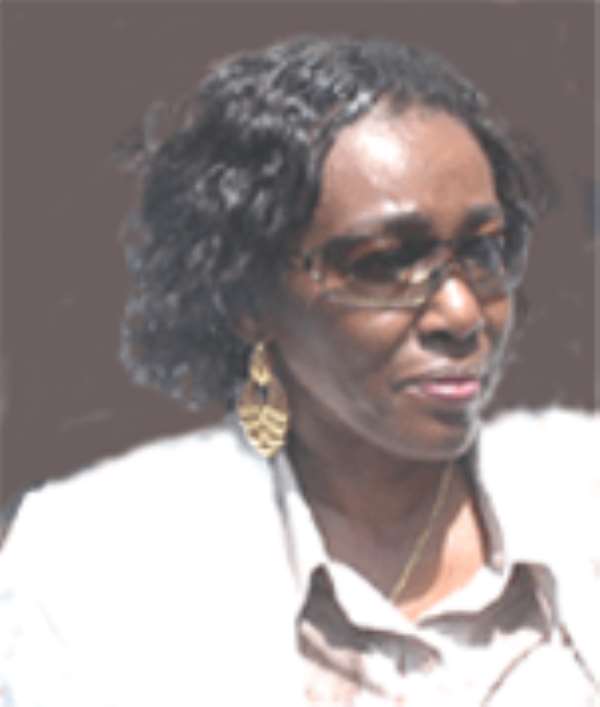 The Crusading Guide has over the years published a series of stories concerning the divesture of GIHOC Nsawam Cannery, which was bought by Caridem Development Company Limited, owned by the 31st December Women's Movement which has Nana Konadu Agyemang Rawlings, wife of former President J.J. Rawlings, as its President.
The Crusading Guide has been vindicated by a request from the Auditor-General that the Attorney General's Department should take legal action to recover an amount of 2,906,462,096.15 cedis Caridem owed Ecobank on behalf of the Ministry of Finance and Economic Planning.
A source at the Attorney-General's Department confided in the Crusading Guide that the request was different from the criminal action being taken against Nana Konadu and eight other persons in connection with the divestiture of Nsawam Cannery Co. Ltd.
According to another source at the Auditor-General's Department, the Caridem's debt has at June 27, 2006, grown to 3,404,339.65 cedis, made up of a principal of 750,000,000 cedis and Interest of 2,654,339,603.65 cedis. Caridem Development Co. Ltd, the source hinted had made payment of 497,877,534.50 cedis as at March 30, 2006.
Sources at the Castle indicated in the course of investigations that the Government had approved of a legal action to be instituted against Caridem in respect of the amount of money it owes the Government.
On October 29, 1997, Miss Sherry Aryeetey, Director of Caridem, on behalf of the Company applied for funding under the Trade and Investment Programme.
An amount of 750,000,000 cedis was approved on November 5, the same year as a medium term loan to provide working capital for the operation of Caridem's Nsawam Cannery Products Company Ltd.
The loan was to be repaid by six equal instalments commencing November 30, 1998, plus 30% interest per annum payable on principal repayment date. It was to be repaid to the Ministry of Finance and Economic Planning.
Caridem, according to an Auditor-General's source defaulted in the payment of interest and principal on the due dates. The total amount, as at May 11, 2005, was 2,880,518,972.17 cedis, made up of 750,000,000 cedis (principal) and 2,130,518,872.21 cedis (interest). This amount of money has accumulated to the tune of 2,906,462,069.15 cedis.
Audio File Available