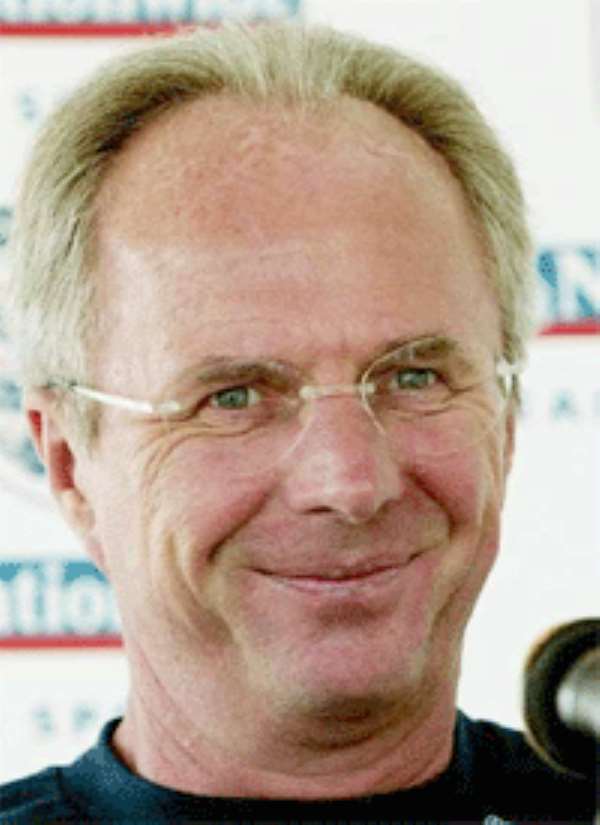 Sven-Goran Eriksson
Departing coach Sven-Goran Eriksson was subjected to a torrent of abuse yesterday as media critics put the boot in after England's World Cup failure.
'Swedish Flop' and 'Golden Fleecer' were some of the epithets hurled in the Swede's direction by British newspapers after England's quarter-final defeat on penalties to Portugal in Gelsenkirchen last Saturday.
"Goodbye Tosser," declared the Sun newspaper under the page-top headline "End of an Error". "He tossed away our cash, he tossed away our talent ... now he's tossed away our World Cup dreams."
"He banked, he bonked and he ballsed it up," screamed the rival Mirror tabloid as others awaited a Football Association inquest into the Eriksson years and what lessons could be learned for the future.
Eriksson has been a regular tabloid target since he took over in 2000 as England's first foreign coach, with his tenure accompanied by a liberal sprinkling of salacious stories about his private life.
Two years ago, he hit the front pages after an affair with former FA secretary Faria Alam.
In January he was caught in a 'Fake Sheikh' sting by a Sunday tabloid in which a journalist posing as a wealthy Arab businessman quoted Eriksson as saying he would dump England for Aston Villa.
That same month the FA announced he would leave his post after the World Cup.
"Ultimately incapable of blending and galvanising good players, Eriksson will not be missed," wrote Henry Winter in the Daily Telegraph.
"Eriksson's regime will not deserve the sweeping brutality of many of the inquests but, rightly, it will be forever stamped 'underachieved'," added Matt Dickinson in the Times.
Newspapers highlighted the amount of money the FA had paid the coach over five and a half years at the helm — a sum the Sun worked out as 3.5 million pounds ($6.46 million) for every big match won.
"Sven-Goran Eriksson was paid 25 million pounds to vandalise a dream," wrote the Daily Mail's Paul Hayward, recalling also the definition of a newspaper columnist as someone 'who comes down from the hills after a battle is over and bayonets the wounded'.
"There will be some savage reviews of Eriksson's reign. For 25 million, though, he can take it," he added.
In the same paper, Jeff Powell — who greeted Eriksson's appointment with the words "we've sold our birthright down the fjord to a nation of seven million skiers and hammer throwers who spend half their lives in darkness" — sharpened his axe for a farewell blow.
"The most disgracefully unprepared team in England's World Cup history was... captained by a narcissist so obsessed with himself that when the inevitable humiliation came, he cried for himself, not his country," he declared.
David Beckham, the leader of the supposed 'golden generation', stepped down as captain last Sunday after almost six years in the job.