Mpohor District MP And DCE Are Anti Mpohor Community Development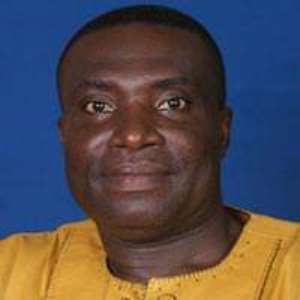 Traditionally Mpohor District is made of two paramouncies. These are Mpohor and Fiase paramouncies. However it is only Mpohor Traditional Council which is physically present in the District thus making the Mpohor people the Superior group as against the Fiases'.
Notwithstanding, the Mpohors' are not enjoying a commensurate development due to the diabolical and inefficient thinking on the part of the DCE, Ignatius Asaah Mensah and the MP Alex Kofi Agyekum.When the MP won the parliamentary election one can not point out a single project the MP will boast of at Mpohor township. In addition after winning the 2016 election, all his Common Fund are invested in project scarted all over in the Fiase communities. Mpohor noted for its unflinching support for the New Patriotic Party dating back the days of the eminent Stephen Kraikue', a founding member of NPP breathed a sigh of relief when NPP won power in 2016. Hoping to receive an avalanche of development but rather the opposite. The MP and the DCE are consistently developing the Fiase area. Name it; Classrooms, Chip Compounds, nurses quarters, reshaping of roads, etc. MP and DCE have intentionally neglected Mpohor community, the District Capital. The last straw which has necessitated this release is their secret plan to relocate the District Hospital to Trebuom/Dominase land. Although the Catholic Church have acquired land for their University project we have managed to convince them to build the University at Mpohor but MP and DCE are blocking this opportunity.
Mpohor Community for Development Forum is by this release giving a strong warning to the MP and his DCE that we have chanced on their orchestrated plan. For their own good, they must desist from it and know that Mpohor community comes first.
We have trust in NPP and also trust in our community leadership. We appeal to this meaningful leaders to quickly advise the MP and the DCE else they will hear from us again.
If the District Capital has not been developed why it villages.
_Long Live Mpohor Traditional Council, Long live John Sanie, the incoming MP_