Of Yendi Constituency And The Inevitable Outcome Of The NPP Parliamentary Primary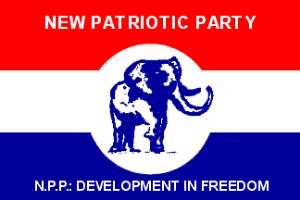 Sitting at my base in Germany, I have taken a serious interest as I have done for the past years in the politics of YENDI, my paternal home. Per my observations: Three (3) human character traits shall win a candidate the primaries on 20th June and not money as it is widely perceived:
These human character traits are but;
Compassion
Humility
Peasantry
Well, let me delve deep into these and what I mean by those; sociologists often talk about or define compassion as largely with one's ability to identify with the suffering of others, accompanied by the urge to help, in modern Ghana, these character trait is not only cherished by people at the time of elections but is a universal human quality that should be exhibited at all material time without recourse to a political gain or its equivalent in return. So for a candidate to pull through and win convincingly on the 20th June, then they must as a matter of fact show these characteristics that resonate well with the great people of Yendi, the capital of modern Dagbon and not necessarily money or material possessions, the great people of Yendi place huge significance on the old-time cherished cultural values of belonging, unity of purpose, home-based humor (thus far being at home at all material times) and social values that bothers on identifying Yendi as one's home and not just for the political capital of same.
Humility; For any candidate who shows humility as his stock in trade, and of course, a hallmark , it will be a huge bargaining chip or a huge political trump card so to speak in our political phraseology, to play which will inure to the overall benefit (s) of same candidate. People of Dagban often describes labels such as humility as a character that shows one's reliability, honesty, responsiveness to duty and above all approachable, so it is often said in modern Dagban that a personality with humility is worth two in the bush , just like the proverbial bird in hand.
Peasantry: The great/ good people of Yendi who peasants and agrarian in nature are mostly, who more often than not lives off the hook and practice the subsistence ethic and the welfare first principle, and of course, the safety-first ideology in their lives. These are the positive labels in my opinion that delegates in and around YENDI shall look out for on the 20th of June and vote massively for one of their own, who has these positive labels to represent them in the August House of Parliament in 2021 and not money or materialistic gains.
In furtherance of this argument, political dynamics of YENDI may change as every political environment is a subject of change, however, the indicators in YENDI wouldn't change because of money, or who can pay colossal amounts of cash to delegates to be elected as the New patriotic party candidate for the area. In 2001 to 2009 ,Alhaji Mohammed Habib Tijani served as District Chief executive for Yendi, upon his service and being in touch with the people all that while in opposition, more or less the peasantry way since time immemorial, Alhaji Habib Expressed his interest in the seat of the area and was voted for massively in the 2012 general elections, he entered parliament on the 7th of January 2013 as the member of parliament for Yendi.
Based on goodwill and compassion, Alhaji Mohammed Habib Tijani was then re-elected in the 2016 General elections bringing his regime to a second term reign till his subsequent appointment as the deputy minister for foreign affairs under the ministry for foreign affairs and regional integration, Ghana's foreign services ministry and diplomatic missions abroad.
To this end, it cannot be said to be true that money or other materialistic gains from aspirants largely influence the choice of delegates in Yendi, this history of political clientelism is yet to have a full fledge space in the body politic of Yendi and hence one would be very sure and quite assured that the outcome of the 20th June polls shall only favor a personality with a good sense of belonging, compassion, humility and above all peasantry background that the good people of Yendi Will comfortably identify with .
I send my goodwill message to all the aspirants and wish them luck on the 20th of June!
Luqman Abubakari is a Master of Public Policy Student at the Willy Brandt School of public policy -Germany. He is also the current communication
Director of NPP-Leipzig-Germany
His research areas are:
Energy Policy
Nonprofit management
International global political economy &
International affairs