Gushegu: Incumbent MP, Aspirant 'Sacrificed' For NPA Boss Hassan Tampuli To Lead NPP By Consensus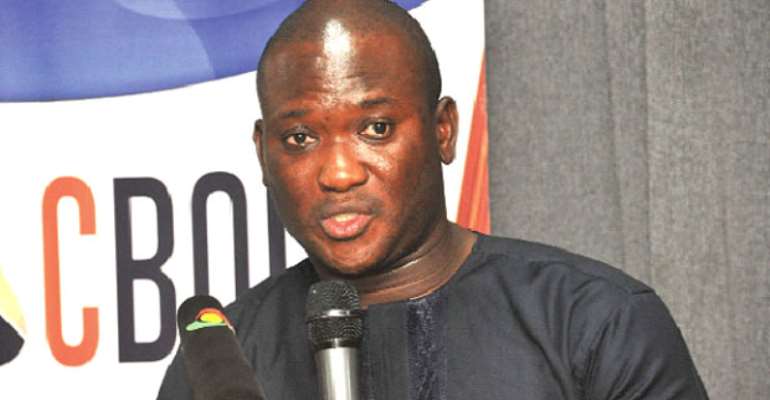 The Chief Executive Officer of the National Petroleum Authority (NPA) Hassan Tampuli, has been endorsed as the 'consensus' NPP parliamentary candidate for Gushegu Constituency.
His endorsement comes as two aspirants namely incumbent Member of Parliament for Gushegu, Dr Ziblim Iddi, and Mahama Osman, pulled out of the race at the last minute.
Reports say the MP exited after his attempts to go unopposed failed.
Lawyer Tampuli was acclaimed by the National Steering Committee of the NPP on Wednesday, June 17, 2020 as the consensus candidate for the constituency looking at the prevailing dynamics.
Following his acclamation, some 19 executives of the NPP in the Gushegu Constituency have endorsed his candidature.
Mr Osman in his withdrawal letter had urged the party to pick a neutral person to contest the upcoming December 7 parliamentary elections in the constituency.
Among the executives who have endorsed Mr Tampuli are Mohammed Majeed, Constituency Chairman; Mohammed Inusah, Constituency Secretary; Abdulai Alhassan, 1st Vice Chairman.
The pull out
The Gushegu legislator in a letter addressed to the General Secretary of NPP, John Boadu, on June 4, 2020, and sighted by Citi News said the decision was arrived at after consulting widely on the issue.
"I arrived at this painful decision after very broad consultation and deep introspection. I would be glad if you could kindly withdraw my application and delete my profile on the Notice of Poll and ballot paper for the election," the Deputy Tourism Minister requested in the letter.
An aspirant, Mahama Osman, in a withdrawal letter to the General Secretary of the NPP, says "the immediate aftermath of the MP's withdrawal from the race clearly underscores the need for the party to stay united going into the December 2020 general elections."
"I have consulted widely with my immediate family, campaign team members, traditional opinion leaders, Gushegu Constituency and Northern Regional Executives of the party and have come to the firm resolve that it will be in the best interest of the party that a neutral person emerges to fly the flag of the NPP as our parliamentary candidate."
"Accordingly, I wish to formally serve you notice of my withdrawal from the race to represent the good people of the Gushegu constituency in the upcoming parliamentary primaries," the letter copied to President Akufo-Addo and Vice President Dr Bawumia said.
Mr. Osman pledged to support whoever emerges to lead the NPP in Gushegu.
This was after the party put a freeze on the election of a candidate for the constituency with the two leading contestants withdrawing from the race in order to search for a consensus candidate.
---with files from Daily Guide