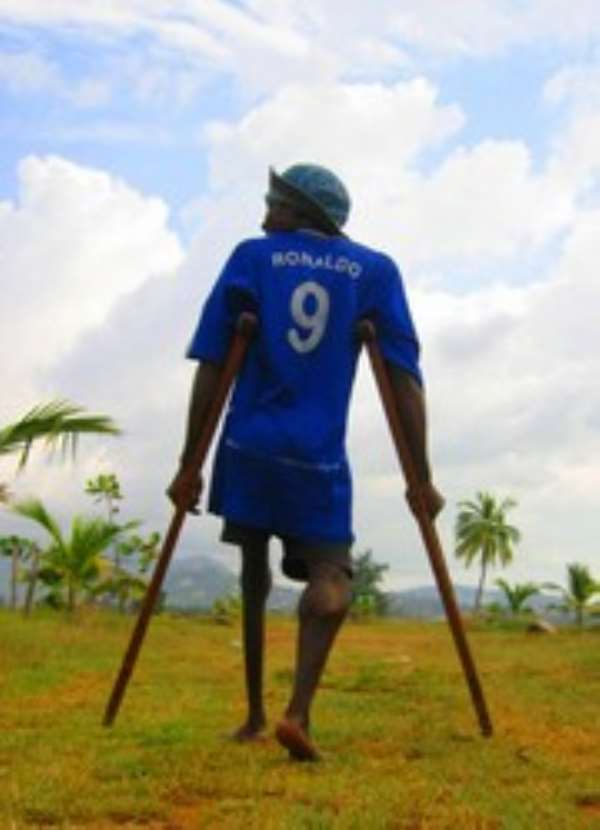 Polio leaves victims crippled for life
KANO, 3 Jul 2006 (IRIN) - Health workers are wrapping up a key effort to vaccinate under-fives against the crippling and sometimes fatal effects of polio in northern Nigeria, the world's polio hotspot.
Five states in mainly Muslim northern Nigeria account for most of the world's polio cases, according to the World Health Organisation, which is leading an international campaign to eradicate the virus.
WHO's target of wiping out polio by 2005 failed after Nigerian Muslim clerics warned parents against the polio vaccine saying that it was part of a Western plot and could cause sterility and AIDS.
Polio cases have since spiked in northern Nigeria, leading to fears that regional efforts to tackle the virus are coming un-done.
The five-day programme, which began last Thursday, aims to vaccinate 10,000 Nigerian children. It is backed by United Nations health agencies and conducted by Nigeria's national immunisation agency.
"So far our deployment has been smooth and we expect to meet our target," Mahmud Mustapha, a senior coordinator of the National Programme of Immunisation in the northern city of Kano told reporters.
There is no cure for polio, but a cheap oral vaccine in most cases offers a lifetime of protection.
In Kano city on Friday, parents presented their children for vaccination in Tudun Wada district. Amina Saleh, a 28-year-old mother, said she decided to bring her four-year-old daughter for vaccination after she heard a religious leader on radio say it was now safe.
"I didn't produce him for vaccination before now because we heard it was not safe," Saleh told IRIN.
dm/ss/ccr