Editorial: Chopping Off A Child's Finger In Ghana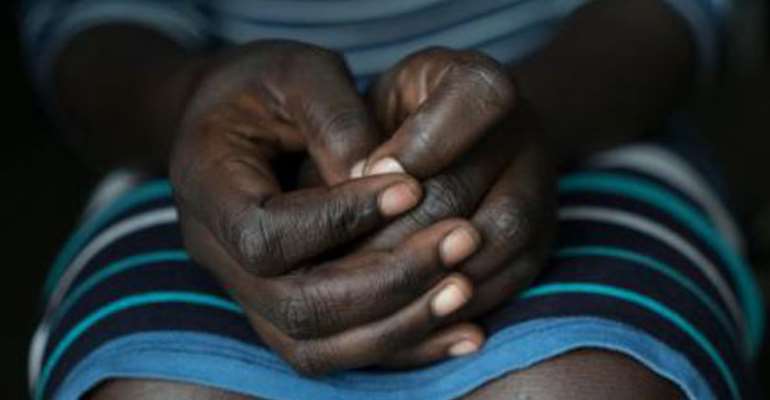 The past few weeks have witnessed an uptick in the number of abuses of children sometimes by parents. While, of course, the effects of stress (domestic and workplace) cannot be marginalized as causative factors in some of the instances, it remains an unacceptable development in a civilized society ruled by law.
When parents inflict bodily harm on their children, they should perhaps first and foremost be examined for their cognitive state. This is by no means an attempt at avoiding the excoriating of the culprits but just to underscore the unusualness of the action. Inflicting harm on a fellow human being already constitutes a crime, let alone on a child.
Last week, the report of an Islamic school teacher made a worrying headline after the man did not only flog a 'defaulting' child but also did the unthinkable by chopping off his finger. The child suffered his fate because, according to the inflictor of the harm, he had stolen something.
We are lost for words in describing the horrendous action of the teacher who doubtlessly is ignorant of the law as regards such acts of cruelty. Perhaps, he thinks as a teacher he has the authority to do what he did.
We salute members of the community who supported the law enforcement agents who had been unsuccessful at arresting the suspect, by grabbing him and handing him over to them. That is the spirit of citizen policing. The police need the support of citizens to apprehend suspects.
It is our hope that the injured victim is receiving the necessary treatment at a health facility. The victim also needs psychological support in these trying times. Members of the community in which he lives should avoid stigmatizing the victim but to rather assist him get over the trauma he has endured during the bloodletting ordeal.
We are aware of concealed manoeuvres to encourage the parents of the victim to drop the case. Unfortunately, this is not the position of the law when such infractions are committed. The law should take its course.
The story has resonated across the country and beyond our borders courtesy of social media. It would, therefore, be necessary to ensure that the applicable law is applied, a prerogative of the courts. It is incumbent on the law enforcement agents to under the circumstances expedite their investigations and present the suspect before the court for a decision on his fate.
The role of deterrence in such matters cannot be overlooked, because it serves to stamp out such crude and uncivilized actions in modern societies.