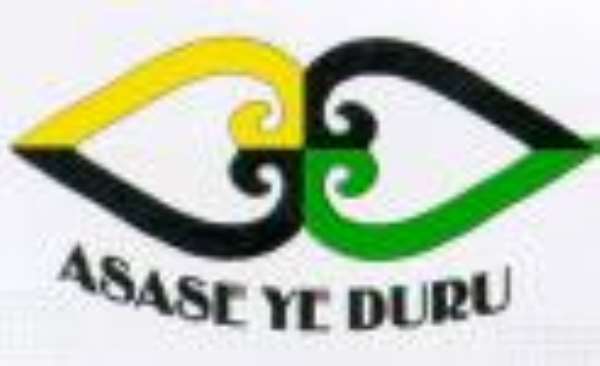 The Asantehene, Otumfuo Osei Tutu II, has called for the commitment of more funds to the development of education if the nation wants to extricate itself from the shackles of poverty, ignorance and diseases.
He said over the years, politicians had made a lot of noise about allocating the chunk of the nation's resources to education but the reality on the ground was that not enough had been done to move the sector forward.
"It is better to allocate more funds to educational development than for our politicians to think of purchasing aeroplanes for their personal use", the Asantehene said, while receiving a delegation of vice-chancellors (VCs) in West African universities at the Manhyia palace last Wednesday.
The VCs, who had completed a preparatory meeting at the Kwame Nkrumah University of Science and Technology (KNUST) for the formation of an association of West African VCs, were at Manhyia to brief the Otumfuo, who is also the Chancellor of KNUST, on the outcome of the meeting.
They included Professor Kwesi Andam, the VC of KNUST, Prof Israel Adu, VC of the University of Agriculture, Abeokuta, Prof S.O.B. Amali, VC, University of IIorin, Prof Musa Abdulahi, VC, University of Jos, all in Nigeria and Prof John Kaburise, VC, University for Development Studies, Tamale. They were joined by Dr John Rowett, the Secretary-General of the Association of Commonwealth Universities.
Otumfuo Osei Tutu urged African universities to evolve what he described as the African concept of university education, meaning that the universities needed to tailor their programmes to meet the needs of the continent.
He mentioned that in the past, the British colonialists trained Africans for the civil Service but said the world had changed so much that today, science and technology were the order of the day.
Otumfuo said one of the relics of colonial education was bureaucracy, which was negatively affecting the nation's development.
He commended Prof Andam for coming with initiatives, which had brought tremendous improvement in standards at KNUST and also a lot of hope to many needy students in the rural communities.
The Asantehene pointed out, for instance, that the special dispensation given to students from deprived schools in the admission process at KNUST had shown that given the needed support, disadvantaged students could make it to the top.
Earlier, Prof Andam, who led the delegation to Manhyia, had informed the Asantehene that the association they were forming would go a long way to ensure cross-fertilisation of ideas and programmes in the interest of education in the sub-region.
In a brief comment, Dr Rowett praised the Otumfuo for initiating the Otumfuo Education Fund, which had gained worldwide recognition. He said the Asantehene typified a true modern king who was committed to the welfare of his people.