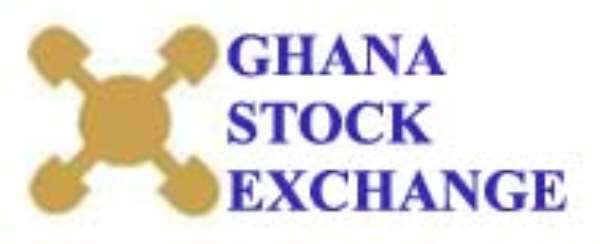 The Ghana Stock Exchange (GSE) is to launch an international competitive bidding process for the automated trading platform before the end of September 2006.
Government is supporting the trading platform, which would allow the selling and buying of shares to be done electronically. It is also to bring the Exchange to international standards.
Mr Jude Kofi Bucknor, Chairman of the GSE Council Members, who announced this at the 16th Annual General Meeting of the Exchange in Accra yesterday, said the Automated Trading Platform would improve trade volumes significantly as buyers and sellers could do transactions from the comfort of their homes and offices via the platform.
Besides, the platform would strengthen the ability of the Exchange to raise the level of market surveillance and compliance of both dealing members and listed companies.
On the performance of the exchange last year, Mr Bucknor said the bearish secondary market performance adversely affected primary market activities with many potential listings being re-programmed for 2006.
Volume of shares traded were 81 million as at the end of December 2005, a drop from 104 million at the close of the previous year. Similarly, the value of shares traded fell from 656 billion cedis in 2004 to 464 billion last year.
Mr Bucknor said with the subdued activity, the Exchange only managed to break even, recording a modest surplus income over expenditure of 114 million cedis.
He said Council and Management were continuing with efforts to broaden the income base of the Exchange through increased listings, greater efficiency and through promoting greater public awareness and confidence in the market.
Already, four new listing applications have been received and there are plans to approve some new debt instruments for trading as well as some significant privatisation transactions before the end of the year.
Mr Bucknor said to enhance market efficiency the Exchange's Rule Book had been reviewed and re-drafted. He welcomed the establishment of the Central Securities Depository by the Bank of Ghana and expressed the hope that the passage of the CSD Bill by Parliament would enable the Exchange to move listed securities into the national depository and gradually do away with paper certificates and maintain shareholder ownership in book-entry form.
Mr Bucknor said the financial system in general and the stock market in particular had the best potential to become the key wealth creating mechanisms in the economy.
There was, therefore, the need to energise the financial sector and to create the right incentives for the efficient allocation of capital towards the projects and sectors that could generate the highest returns.