How A Leading Team Of Innovators Developed Real Global Solutions To Help The Post-Pandemic World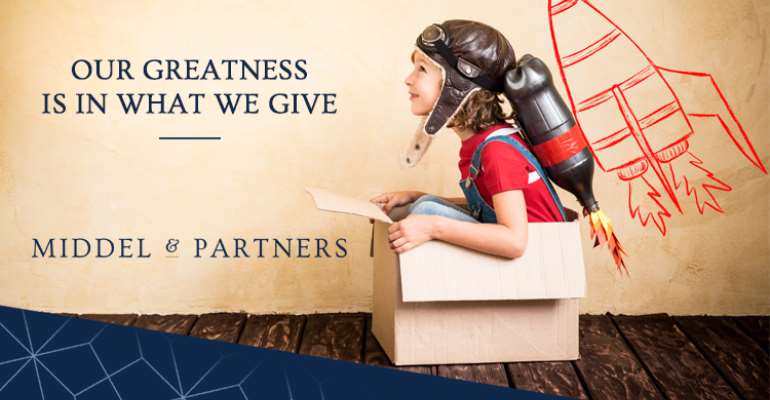 The massive challenges the world faces as economies buckle and then recover from the Covid-19 pandemic acted as a catalyst for the formation a one-of-a-kind team of international innovators determined to give the world the initiatives we so sorely need.
Middel & Partners founder and Chairman Coenie Middel felt drawn to approach his global network to set up a team that has worked together since March 20 to address the global challenges presented by the pandemic. A global approach ensured that countries, which may be at different stages of the spread of the disease, can learn from each other.
The team, which used the structured FORTH Innovation method ( http://www.forth-innovation.com ) generated 748 ideas that have been filtered down to five world-first, exceptional solutions to address the most pressing challenges faced by communities around the world. Focused on finding practical innovations to manage the spread of Covid-19 and help communities during and after the pandemic, the team worked pro bono, as it was about giving back to societies, especially those most vulnerable to the breakout of the pandemic.
Reaching the final stage of the process, referred to as Homecoming, the business cases finalised, ready for implementation and offered free of charge, are now being introduced as: FoodCall, TechScout, COVID BUSTERS, Universal Teacher and We-NNovation, designed to address hunger, the digital divide, health concerns, education and the changing needs of non-governmental organisations (NGOs).
The motivation behind offering the business cases for free is to ensure that anyone can use them, thus mobilising more people to join the fight against the pandemic.
1. FoodCall ( www.foodcall.org ): As unemployment increased, so did the number of people facing the real danger of starvation. FoodCall is a global platform connecting donors, caregivers and dependents with an innovative voucher system; where buying is done online and the voucher can be sent to anyone and redeemed at any participating store for essential foods. Current government initiatives that involve food packets being delivered are ineffective, costly and increase the risk of further infection. FoodCall connects people and organisations to those in need. Helping people through a voucher system has never been easier, and it allows you to shop local, support local and feed local. You might not be able to help everyone, but FoodCall will give you the chance to make a real difference in people's lives.
2. TechScout ( www.techscout.org ): Disruptive technologies are seen everywhere and they are changing the landscape of our communities; the advent of Covid-19 has simply accelerated the need for digital skills. TechScout is a free service designed for families and individuals to reduce a digital knowledge shortfall. With techpoints in every community, you can either explore new technologies or exchange digital experiences. TechScout is made up of volunteers, expert users and trusted locals bound by ethical codes.
3. COVID BUSTERS ( www.covid-busters.org ) addresses individuals' heightened concern about getting sick and companies' concern about keeping employees safe. People are trained locally to become certified COVID BUSTERS in line with international standards and they assist with screening, testing and tracking. They introduce the most advanced screening, health and wellness applications to Bust Covid-19. Whether you own a small business or handle a large number of people, the COVID BUSTERS can assist.
4. Universal Teacher ( www.universal-teacher.org ): Teachers have felt disconnected from their students due to the increasing role of online learning, and this has been compounded by the pandemic-enforced homeschooling. Universal Teacher is a global platform for educators, where they can find and create engaging content. Create inspiring online lessons, with avatars, animation, and virtual and augmented reality. Certified Universal Teachers can share their content around the world. The service is free to teachers, and promises to transform the way teachers teach.
5. We-NNovation ( www.We-nnovation.org ): NGOs rush in to help when disaster hits, but the scale of the Covid-19 pandemic demands that they develop new systems, service models and stakeholder engagements. We-NNovation helps NGOs and social enterprises to meet their changing needs through innovation. The programme provides online facilitators that will take organisations on an innovation journey so they can continue to provide their crucial services.
These initiatives have so much to offer, including that they can be taken as the starting point for a new business, especially by those who are unemployed or have been laid off. Each business case can also be used as a way to transform your organisation or SME. However they are used, those benefiting will have the full value of innovative thinking, but without having to spend money to make the change.
Taking into account the extraordinary circumstances we face and the power of the structured innovation process, it is unsurprising that a team of innovative thinkers, from 11 different countries, would develop solutions that will improve the quality of life for people as we get to grips with a post-pandemic world.
The solutions will be available on our website ( http://www.forthinnovation.com/ ), social media platforms and via email to anyone free of charge.
The team: Coenie Middel (Project Leader) (South Africa); Gijs van Wulfen (Greece); Divan Swanepoel (South Afirca); Alexander Madl (Germany); Nereo Lanzoni (Italy); Maria Vittoria Colucci d'Amato (Italy); Letizia Migliola (Italy); Marco Stehouwer (Netherlands); August Eckhardt (Netherlands); Eveline CM van Eck (Netherlands); Jessie Wagemakers (Netherlands); Corina Ghiatau (Romania); Rienk Venema (Netherlands); Dr Wouter van Leeuwen (Netherlands); Geert Vermeir (Belgium); Mathijs Niehaus (Netherlands); Silvia Zubeldia (Spain); Geert Schols (Netherlands); Akos Zala (Hungary); Jens Emrich von Kajdacsy (germany); Jeffery Zhang (china); Florian Hameister (Germany); Monique Custers (Netherlands); Fiona Newson-Smith (United Kingdom); Hans Van Uden (Netherlands); Sigrid Van Der Heide- Van Loon (Netherlands).
About Middel & Partners
Middel & Partners is a dynamic & innovative medium-sized firm specialising in Audit, Tax, Accounting, and Advisory services since 1992. Nominated as one of the world's most inspiring accountants in 2016, our innovative client focus has enabled us to grow into the forward-thinking medium-sized specialist firm it is today. For Middel & Partners, a better working world means solving big or small, complex industry issues and capitalising on opportunities to help deliver outcomes that grow, optimise, and protect our clients' businesses.