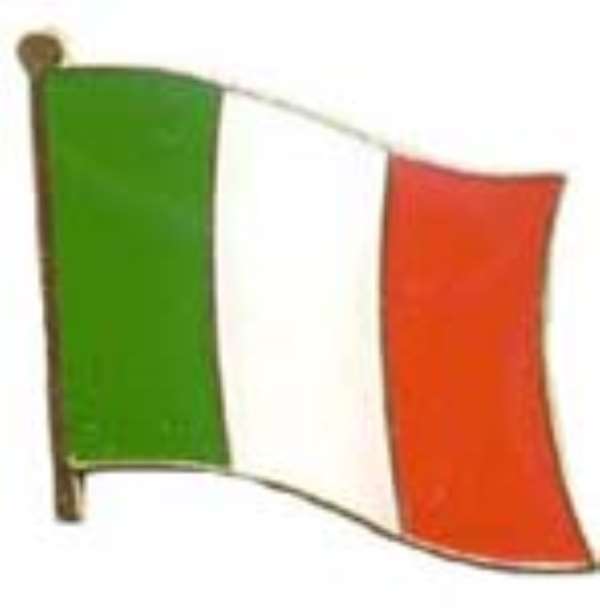 Italian flag
The Italian Government has designed a proposal that would grant a quota for 1,000 Ghanaians to travel to Italy yearly to work legally.
The proposal, which is yet to be presented to the Ghana Government for discussion and formalization, has been designed to curtail the activities of illegal immigrants, who resorted to various unauthorized means to travel to that country.
The Italian Ambassador, Mr Fabrizio de Agostini, who disclosed this during a courtesy call on Mr Albert Kan-Dapaah, Minister for the Interior, today, said another proposal that hinged on joint effort to manage crime between Ghana and Italy would also be presented for discussion.
He said the second proposal would mainly deal with crime involving drugs, arms, human and child trafficking, which were all international crimes.
Mr de Agostini lauded the cordial ties between the two countries and expressed the hope that this would be deepened.
Mr Kan-Dapaah said earlier joint agreements between the two countries had helped the country very well, especially in the area of technology transfer. He welcomed the two proposals and expressed Ghana's commitment to the fight against crime since it shared the same ideals on security with Italy.
Mr Kan-Dapaah asked for assistance in the area of training for the Police, Immigration, Prisons and Ghana National Fire Services personnel.