The 2030th Weather, What Is Required Today?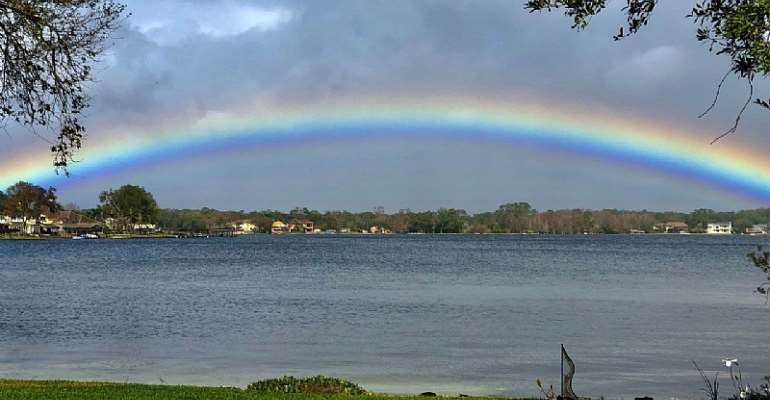 Almost all my friends are running away leaving me! The weather is currently distinguished with severity and dreading, I am about to flee too. But I fear if I failed to survive this temperature, who has got to tell the full story to the current generation about what the weather ahead is and the measures to take.
Of course, my own native Africa is stunting with a few trees and impoverished soil nature. Talking about the industrial regions, the atmosphere in Europe, the USA, and China are exploding with sparks of fire. Temperate regions become the hottest and adaptation now is highly impossible. Sea levels today are high and no more rescue. This is indeed attesting to the words of Eric Rignot, a professor of Earth System Science at the University of California, years down or back when he said "the melting of the Antarctica ice could lead to alarming sea levels in coming centuries."
Indeed, these were testimonies to show that greenhouse gases and global warming are prepared to cause trauma to mankind with cancer and related diseases. On this tenth day of my stay, my black skin is no longer resisting the condition in this realm of 2030.
The weather is hot! 'Even plastics today have taken over the seas, fishes are now lesser than the micro-plastics. It is true as I speak. The special report by the Intergovernmental Panel on Climate Change, a diplomatic body of the United Nations reported that global warming will hit 1.5 to 2 degrees Celsius between 2030 and 2052 if current trends continue. I am presently testifying.
It is the "2030th weather."
This is a prompt to keep us humming of proper environmental practices to avoid weather adversity in these coming decades. Escaping a coming temperature rate of 1.5 to 2°C, I owe the responsibility to create awareness of the state of the decades ahead and the proposed measures to fight such climate change. It really pained my heart when our grandchildren today in 2030 keep crying with heavy blame on their parents who failed to take good care of the environment. My sleepless nights are mainly on the thought: What fundamental efforts I would perform to respond to climate change through the generations down the years?
Nothing, man only needs to be an ambassador of the environment. None really escapes the weather trauma. A grand responsibility seems to be uploaded on only leaders as well as scientists. Meanwhile, as my conscious efforts trigger me to keep my environment clean, you need the same because a fault on one geography is a threat to other geographies. Basically, everyone on earth owes a civic responsibility to fight climate change by means of commitment, integrity, and consciousness. "Yet all societies need to enhance their adaptive capacity to face both present and future climate change outside their experienced coping range". For one to enhance his coping capacity, he first needs an adaptation guide. That is keeping conscious efforts in their societies to avoid bush burning, desilt choked gutters, and at a grand report any threat on the environment. As the Intergovernmental Panel on Climate Change (IPCC) under the UN seeks to support weather ADAPTATION, they need individual commitment and efforts to promote this proposed course to fully solve the problem.
When I had the chance to judge the beauty of the universe, it was ecologically 90% as of 1985 when statistics on climatic begun. But in 2010, whilst I was on top of the high mountains and perceived the earth, I thought I was rather on planet mars, which is full of dust and gases. This confirmed Hinami Totake's words "pursuit of convenience calls for nature lost." Industrial gases are taking seats with time, combustion of dangerous and dirty gases. In 2015, Europe recorded 78% of greenhouse gas emission whilst 87% was the industrial gases that upscaled average global temperatures with dander. Copernicus climate change service showed that 2018 was the warmest year on record in Europe. As we grow technology, we grow global vulnerability to bad weather. But industrial activities cannot be truncated because of consumption convenience. However, to respond to this threat, applicable charges are seriously and strictly required to compensate for carbon release. This will trigger the use of clean energy sustainably with conscious efforts. Fossil fuel would calm down.
Furthermore, a new study showed that planting 0.9billion hectares of land could trap about two-third, the amount of carbon released by human activities. I suggest investment in agriculture specifically trees with a positive mindset as another response to climate change. Farming and tree plantation be made a priority. This should feed upwards into the actions of international development agencies and to the whole notion of strict afforestation policy within the processes and mechanisms of the UN Framework Convention on Climate Change. Africa and other savanna regions across the world are good geographies where this initiative can see lights of success. High summer heat, combined with extreme humidity, have risen in most world regions. For example; El Niño/Southern Oscillation (ENSO) in the last two decades had devastating effects. But such concussion will not be experienced anew if tree plantation of about 0.9 billion hectares or more is championed within the UN's climatic negotiation.
Lastly, Chile's agenda of cutting down greenhouse gases is worth discussing the response to climate change. Chile out doored an electric bus in Santiago, mainly to cut down greenhouse effects. I reason with them because the rate at which vessels release gases is alarming. This has slowly increased the vulnerability and health risk of the current and past generations. To save the subsequent generations, the UN climatic negotiations should admit this course to urge companies to switch to electric vehicular productions. The advent of the prototype-battery called Quantum Glass battery which can power a car in just 60s to cover 1,000 miles on a sole charge is something to expect sooner. Some automotive companies are yearning for it. The General motors: Ford, Toyota, Volkswagen, BMW, Honda, Porsche, etc this means the world is about to experience a paradigm shift. Cool.
In conclusion, climate change is the world's fundamental threat. Day after day, we encounter universe lost. But attempts are the endeavors of the UN climatic negotiations, the IPCC, Paris agreement, and artificial intelligence. However, they seemed to be informed by theory instead of practice. The time to rescue the world is this and as such requires the conscious efforts of every individual being the ambassador of good weather, charges on the excessive release of carbon, we need investment in agriculture, and finally, reflect on Chile's agenda. Up to this would cause something beyond the status quo, then our salvation.
AdamIntegrated...
History and Political Science Department -KNUST- Kumasi