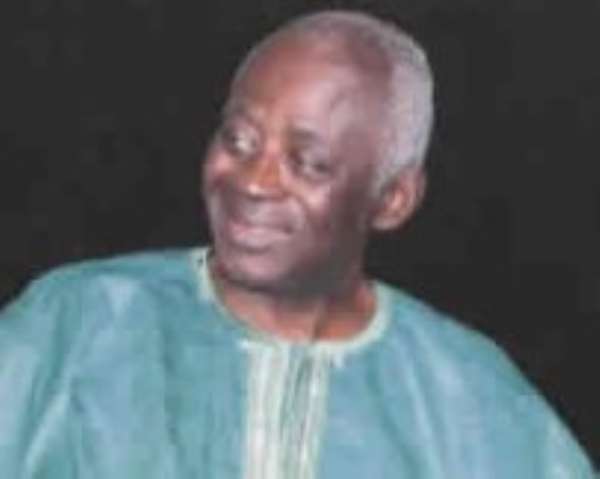 Adu-Boahene
Accra, June 27, GNA - President John Agyekum Kufuor has directed that the late Professor Albert Adu-Boahene, an eminent Ghanaian Historian and Politician, should be given State burial.
This is in recognition of his distinguished service to the nation, he said, when a delegation of the bereaved family called on him at the Castle, Osu, on Tuesday to formally inform him of the burial arrangements.
The late Professor Adu-Boahene died on May 24, 2006, incidentally his 70th birthday.
President Kufuor said as an Academician and Politician, the late Professor left giant marks, something that deserved for him honour and recognition by the State.
It was for this reason that he was selected alongside other Ghanaians to receive the "Order of Black Star", the highest National Award, on Friday, June 30, to mark this year's Republic Day. President Kufuor said nobody could take away from the late Professor the significant contribution he made to break the "culture of silence" imposed on the nation in the 1980s and early 1990s. He played his part so well to engender the freedom Ghana now enjoys.
Mr Oduro Frikyi, the Abusuapanin, who led the delegation, informed President Kufuor that the late Professor would be buried on Thursday, July 20 at Asante Juaben.
This would be followed by the observation of the final funeral rites on Saturday, July 22, and a Thanksgiving Service, the next day. Professor Adu-Boahene contested and lost the 1992 Presidential election on the ticket of the ruling New Patriotic Party (NPP). Vice President Aliu Mahama, Ministers of State; National Chairman of the NPP Mr Mac Manu and the Party's General Secretary, Nana Ohene-Ntow, were present.