Principal Leadership Pipeline For Inclusive Education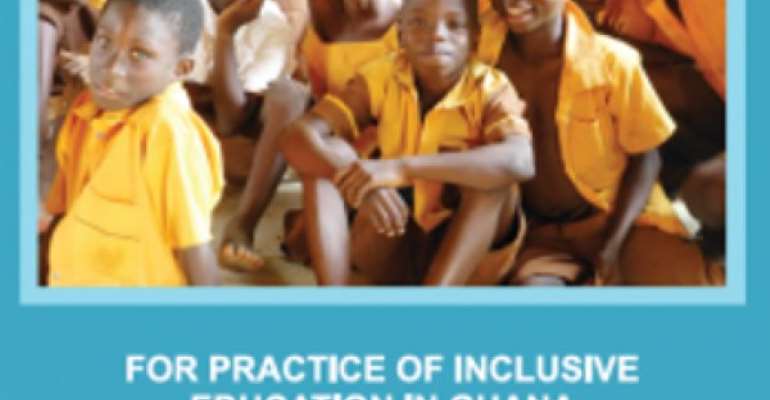 Educational leadership is a complex system that requires a select set of skills to navigate. Schools are considered extraordinarily complex and require that the academic, social, emotional and even basic daily student needs be properly and effectively addressed.
For schools to be deemed as being inclusive, the leadership requires a select set of appropriate and unique skills. Fundamental skills that incorporate the cultivation of the habits of heart, mind, and soul, that ensure all students receive quality instruction and support. School principals, being instructional leaders in their building are responsible for student achievement, making them the most influential factors in overall student performance.
In the era of educational accountability, it is not easy to find, develop and retain the "right" educational leaders that possess a sense of social justice for every student. Entering the position without the necessary skills and tools to complete the job often leads to frequent turnover and negative impact on overall student achievement (Papa, 2007).
Leadership Pipeline-Focus and Why
More recently, authors have begun to call for reform of school leadership roles via professional development aimed at increasing leadership capacity. Experts are of the belief that, by restructuring leadership with more focus on instructional leadership, much greater resources might be brought to bear on the improvement of instructional practice that would in turn enhance achievement for all students. Constant leadership turnover is also costly and impacts general student performance.
It is therefore imperative that actions are taken to address this problem and improve the educational leadership pool of candidates. The change will take a community effort involving universities, school districts, schools, teachers, parents, and students (Pounder& Crow 2005).
Programs that address training for teachers who aspire to become leaders, assistant principals, new principals, and experienced principals help participants to collaborate with experienced, mentor principals and develop a deeper understanding of the diverse demands of school leadership roles (Gurley et al., 2015; Greenfield, 1985; Peel, & Wallace, 1996; Mulkeen et al., 2007; Olujuwon&Perumal, 2015).
Unfortunately, this type of professional development program for incumbent as well as aspiring leaders may be quite rare in school districts.
Recommendations for a principal pipeline implementation
While the quality of teaching influences levels of pupil motivation and achievement, it has also been demonstrated that the quality of leadership matters in determining the motivation of teachers and the quality of teaching (Muijs& Harris, 2003; Olujuwon&Perumal, 2015; Pounder & Crow 2005).
School districts are therefore encouraged to develop systematic leadership succession programs for aspiring principals or to grow their leaders for the future from within their own school districts (Gurley et al., 2015; Fusarelli, et al., 2019; Pounder& Crow, 2005). Some schools have developed uniform frameworks for what high-quality teaching and learning should look like, supporting such instruction with targeted professional development and carefully monitoring implementation (Smylie& Eckert, 2017; Poekert, Alexandrou, & Shannon, 2016).
The creation of leadership pipeline has potential for a systematic and intentional development of leaders for benefits such as inclusion of all students. Accountability and expectations have changed, requiring principals to be instructional leaders rather than managers (Cruzeiro& Boone, 2009, Arikewuyo, 2009).
As such, the recruitment and selection of school leaders is an essential task for district leadership. Selection and recruitment should be done in a systematic manner, methodical, objective and not left to chance. Current practices of recruitment and selection must therefore include completing an appropriate preparation program as well as holding the required endorsements.
Negative outcomes are often principals in leadership positions that do not have the necessary skills to fulfill their job duties. A pipeline helps to determine the succession in all roles because leaders will be developing at all levels. In a case of an open position for instance, it becomes easier for a smooth succession as there will be others ready to move to that position.
Researchers also caution school districts on the potential effects on keeping certain individuals like the assistant principals in their leadership positions for lengthy periods as that has the potential of limiting their understanding and abilities to become effective building principals (Gurley et at., 2015).
A concern with the predictable retirement of principals and an alarm at the future leadership performance have led some school districts in the United States to partner with educational leadership faculties of universities for the development and implementation of different programs to build leadership capacity.
Benefits from this partnership may include resource expansion, and powerful interventions for developing practices (Hitt, Tucker & Young, 2012). Several authors have encouraged school leaders to develop leadership teams in their schools, which practice would lead to effective and stronger results in instructional leadership capacity building as well as student achievement (Gurley et al., 2015; Greenfield, 1985; Peel, & Wallace, 1996; Olujuwon&Perumal, 2015).
Conclusion
Education and particularly inclusive education for any country is important for national development. Principal leadership pipeline implementation cannot be overemphasized for the development of national education systems. Efforts to make changes in the ever-complex educational systems is not always easy, but the transformation is important for our current practices to provide quality and equitable education for all children.