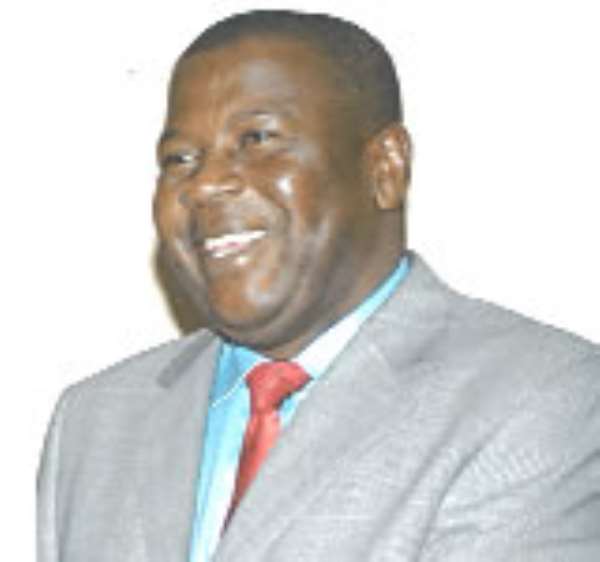 The Vice President, Alhaji Aliu Mahama has commissioned a 2.59 billion cedis water supply project at Asesewa in the Eastern Region.
The 'all day round' water project will serve the whole township of a population of 50,000 people.
The Vice President, as part of his tour to the Region recently, was grateful to the Chiefs and people of the town, for realizing the good work the present government was doing in terms of development and appealed to them for their votes in the 2008 elections.
Alhaji Mahama stressed the need for dialogue to solve misunderstands and therefore appealed to the people no to take arms to solve the Akuse land dispute.
"Please, do not use arms to resolve the Akuse land dispute but rather sit down and use diplomacy to resolve the issue to enable us maintain peace in the country.", he entreated
The Eastern Regional Minister, Mr. Yaw Berimah, asked the Chiefs and the people of kroboland not just to show appreciation of the government's good performances by trumpeting them but instead, should put that kind of action into practice by voting for the government in the forthcoming general elections.
"Give us the mandate for the 2008 elections and we will continue with the good works we are currently doing by embarking on more projects to help lift you all from the present poverty level", he said.
Nene Sasraku IV, the Chief of Asesewa, showered praises on the government that, it was only under the present government, that good school projects have been executed in the town and its environs and they appreciated the government's efforts very much.
Nene Sasraku appealed to the Vice President to ensure that the water project was instituted in other towns in the area like Akateng and Sekesua, which were also facing serious water problems.
He also appealed to the government to ensure that peace returned to the area by making sure that the Akuse lands that were ceded to the Greater Accra Region were given back to them and for that matter the Region.
It is interesting to know however that, despite all the praises for the government by the Chiefs and people of the area, the NPP has never won any election in the Upper Manya, Lower Manya and the Yilo Krobo areas since 1992.