Nima Demonstrators Fined Ghc12,000 Each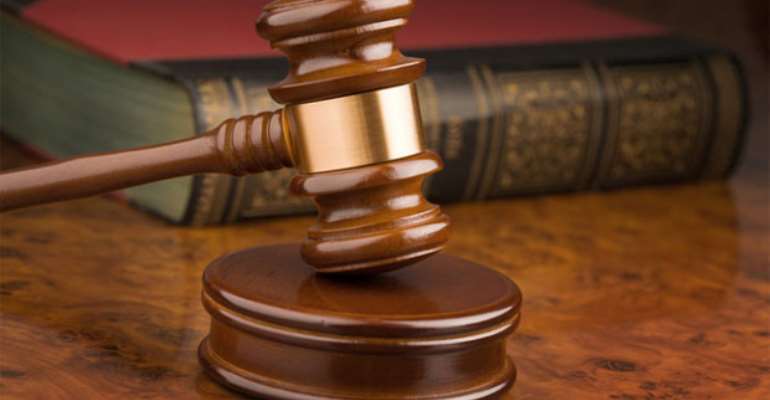 Some ten persons arrested at Nima, Accra, for holding an illegal demonstration and breaching the social distancing protocols on mass gathering have been convicted by an Accra Circuit Court.
The accused persons were convicted to a fine of GH¢12, 000 each or serve a four-year jail term in default.
The convicts were part of 50 others who converged at Frankies Hotel, Nima on May 5, 2020 and demonstrated under the name 'Coalition of National Zongo Political Groupings' without notifying the police.
They had in their possession a press release titled 'A Day of Shame In Ghanaian Business' in which they ironically congratulated President Akufo-Addo and Vice-President Mahamudu Bawumia for the reforms they have introduced into the ports.
In the said release, the accused persons acknowledged the gains visited upon the country by the paperless regime through the West Blue Consulting Company and the Customs Division of the Ghana Revenue Authority (GRA).
The release was signed by Yahaya Alhassan, the national chairman of the grouping, who claimed that some government appointees were replacing what they described as tried and tested system of West Blue with a completely new system from South Korea called UNIPASS.
This system is unable to work effectively under the paperless regime as operable now in the country, they claimed.
The press release also claimed that an anti-Northern agenda was being played out.
The Ghana Police Service, who had a tip-off of the intended demonstration, moved in and apprehended the 10 persons but the others managed to escape.
They were put before the court and charged with three counts, including failure to notify police to hold a special event contrary to Section 1 (1) of the Public Order Act 1994, failing to comply with imposition of restrictions and conspiracy to commit the crime.
However, all 10 have paid their fines and have been released by the court presided over by Susana Ekuful.
---Daily Guide