EC And The New Voter Register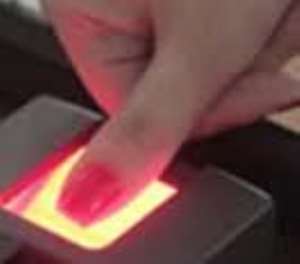 The EC's own response doesn't in any way invalidate the voter's ID. They used the "poisonous tree" scenario but the relationship between the register and the voter's ID card doesn't fit in a tree and fruit relationship. It fits in the "sand in food" scenario rather.
This is because, with a tree and fruit, the tree must exist before the fruit but in this case, both the tree(register) and the fruit (the card) originated simultaneously.
Secondly, fruits of a tree don't have different "ways" of becoming the fruit of that particular tree. However, in the case of the register, different people used different breeder documents ( birth certs, voter ID, passport) to get into the register (the tree). This proves that the cards are not fruits of the register but the register is a pool of ID cards different people acquired using different means.
Thirdly, if we to go by the tree and fruits scenario at all, those who have survived on the fruits of a tree for 8 years cannot turn and say the fruits are poisonous. How did they survive all that long?
Based on these reasons, the EC's Scenario of a tree and fruit relationship between the register and the voter's ID card is not fit. And for these same reasons, it is not proper to consider every voter's ID card as poisonous since it's some used safe means into the register.
The scenario itself lacks a legal basis. There's a clause in the Constitution or any court ruling that spells out the relationship between the register and the voter's ID card and the reasons given to relate them, as given by the EC is not sound. It's not sound because of the above reasons.
Granted, without admitting that there are poisonous fruits in the register, I think we need to use the illustration in Genesis 18:24 as our guide rather than a poisonous tree scenario. Even God who created with a word of mouth didn't destroy his creation simply because there were some bad ones amongst them.
The Genesis 18:24 reads "What if there are fifty righteous people in the city? Will you really sweep it away and not spare the place for the sake of the fifty righteous people in it?"
I hope the EC re-examine their motifs for pushing the new register agenda.