Black Racism vs White Racism: the unfortunate lies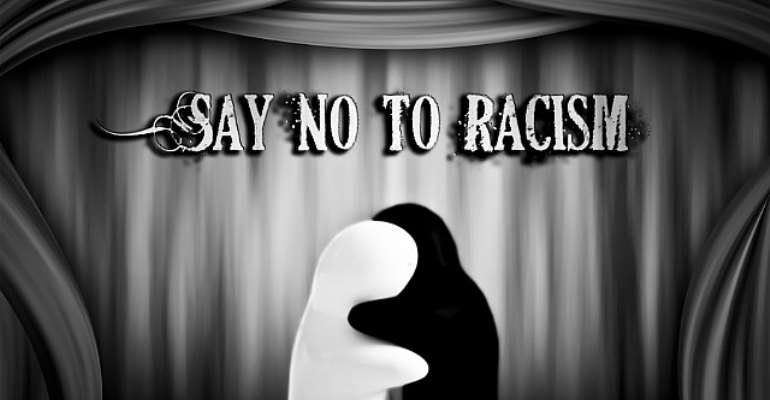 My Ashanti wife Alberta, 2014, Greda Estate, Accra, inspecting a 3 bedroom house for rent. Landlady said into her face: "When now a White Man comes I would charge him double the rent."
My ex-wife, Kenyan, Nairobi, 2004, negotiated the Taxi fare while I was hiding as usual behind a bush. When I showed myself, the Taxi driver shouted feeling cheated on as she did not disclose that I was White. We had to pay the double price for a White Man instead of a human passenger.
In Ghana, Kenia and other countries Taxi drivers charge double for a White Man, in the open market foodstuffs are double for him, rent cost doubled etc. on a DAILY consistent basis for which reason I have to hide behind my wife and let her, as a black woman, handle our interest for getting a correct price and situation.
Nick Engbi, Nigerian living a Bremen/Germany: "Karl, relax. When I go back to Lagos, my own people smell where I came from and charge me more because of that." My response: "Nick, before they can smell your money, they can see my colour shining bright! Shining bright means for them Whites automatically have money, a visible assumption for them to take a great chunk of me."
George Floyd's death in the hands of a USA Police Officers have once more make the "Good White people" leave their holes and tell the story of racism with a blinded eye.
"The big Difference: There is not Racism against Whites", German Newspaper "Der Tagesspiegel", online, 07.06.2020/ 15:09 Uhr, Commentary by Hannes Soltau, claiming travel warning from German Foreign office to Cameroon exist and occasionally Whites are not treated right by Blacks on racial issues. He, like others, claim in addition that right-wing propagandist use this situation to voice their concern about Black Racism against Whites Right and confuse people to make their politics be supported. They furthermore claim as their "strongest argument" that racism is always linked to power structures of which Blacks have none. This is obviously cherry-picking of the uninformed way ever seen.
Racism is foremost an attitude inside individual human beings of any race. The source is based on money, history, tribalism etc.. It focuses and gets prominent statues when on a society level power structures are involved and it comes on top of the basic problem. White Commentators rushing to be applauded by the Black community and their own "Good people" seems to have never lived in Africa for a substantial length of time rather enjoy the comfort of their home to write misconceptions. Living in Africa is for Whites a daily confrontation of racism be it in a negative or positive way. When racism is defined as being treated differently based on colour, race and believe that racism is real in all colours against all colours. Well established Media Houses in the White Man´s world never touch this issue as it is not popular with their audience and no white blood has been lost yet so far.
But does it mean it is not true and it should not be mentioned? Whites in Africa can tell a different story day in, day out. They are not Nazis, mostly married to Africans themselves. Let this Black Husbands and Wives of White people come out and tell their side of the story of daily life in Africa! Why are Media Houses in Europe refusing to do so? The reason is obvious and unfortunate as stated above.
By their uninformed and cherry-picking attitude of such people, interesting enough mostly Whites, the discussion about eliminating of racism gets shifted into the wrong direction instead of hitting the problem right on, the nail on its head. These Commentators contribute to the delay of the right way forward of finally seeing us all as human beings no matter our colour, ethnical, social, historic or financial background...very unfortunate!
NB: in another round of discussion this matter should be opened up to aspects of deadly clashes of tribalism and Xenophobia.