The Real Ghetto Life Amidst The Upsurge In Drug Abuse Among The Youth--SV TV Africa Reports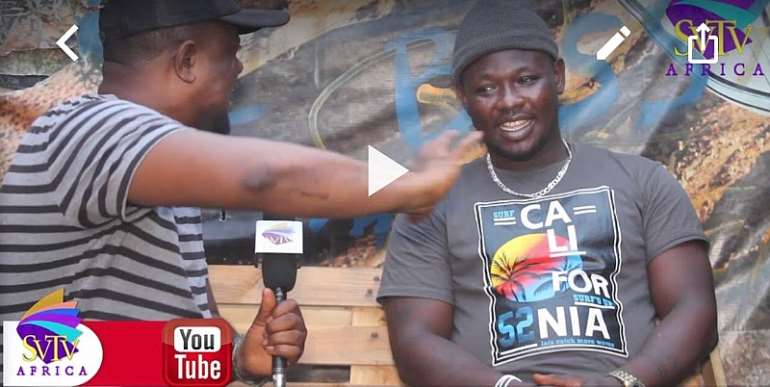 Drug abuse, a situation where narcotic drugs and even pharmaceutical drugs are abused, is a social canker that cuts across the social strata of all countries.
The World Health Organization indicates that drug abuse has become a global phenomenon affecting almost every country although the characteristics vary depending on the country in question. Issues relating to drug abuse are affecting an increasing number of people of all walks of life. Not only are adults involved, but also the youth and in some cases children in both the developed and developing countries.
The use of drugs especially among young people between the ages of 12 and 19 is on the rise, according to the Centre for Behavioural Health Statistics and Quality (CBHSQ).
Currently, about 70 per cent of the inmates at the psychiatric hospitals in Ghana falls within this age bracket based on a research conducted by the CBHSQ.
While some individuals use recreational and prescription drugs in Ghana without being addicted some who use drugs become emotional and dependent on them.
When SVTV Africa visited one 'ghetto' in Tema, Abdul Rahman Abubakar aka Abode3, a drug dealer from the ghetto who has been on drugs for about two decades told DJ Nyaami how drugs can badly affect an individual and how it can also affect a person positively.
Abode3 disclosed that, young people usually go into these habits to have a sense of belonging. Some go into this habit to be able to do the things that they wouldn't have done without the influence of any drug.
He added that, others reason of the addiction could be attributed to curiosity, peer pressure, poor parenting and stress among others.
"Mostly it depends on the individual because nobody forces you to take weed. But usually it's peer pressure, curiosity, poor parenting and stress just to mention a few. These are the main reasons why the boys start doing drugs and they become addicts." Abode3 said.
Abode3 also pointed out that, the abuse of drugs such as codeine, tramadol, gebedol, cannabis among others can be very harmful and cause problems if care is not taken. He also disclosed how some drugs have nicknames attached to them.
"Some drugs are very dangerous when abused. Some give you high-tension, make you get angry easily and you start behaving weirdly. Some even talk to themselves and hates when you try disturbing them. Some can also make sleep deep. So it's the overdose that usually causes that and the drugs are mostly bought from the various pharmacies and drug stores in the country. So the government should really look at it and solve the issue." Abode3 said.
Abode3 however noted that marijuana is an outstanding drug and good for medicinal purposes.
He commended the government for legalizing marijuana in Ghana but quickly said the rationale behind the legalization is not true.