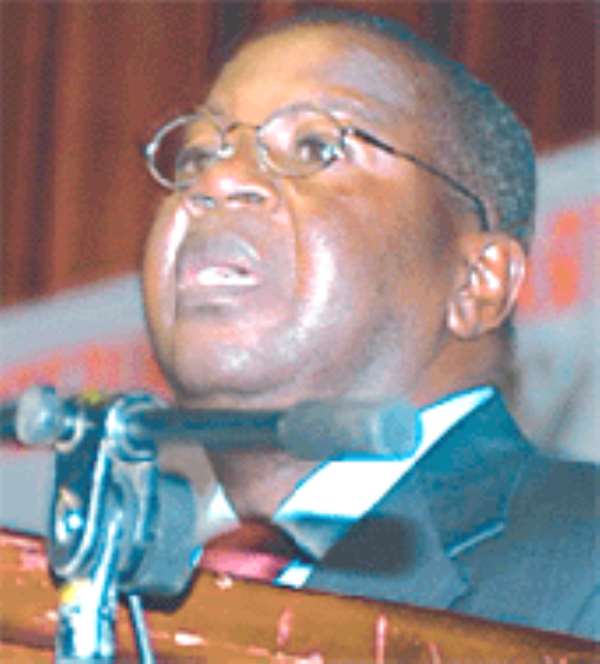 Vice President Alhaji Aliu Mahama has noted that the unhealthy rivalry among service providers within the telecommunications industry was retarding the pace of development envisaged by Government.
He said differences among them should not degenerate to the extent that some companies were threatening to bar others from entering their networks.
Vice President Alhaji Mahama made the observation when inaugurating the nine billion cedis Eastern Regional Head Office of Ghana Telecom (GT) in Koforidua.
"Things should be done in such a way to bring healthy competition for the speedy development of the country," he added.
He asked stakeholders in the industry to regard themselves as each other's keeper by sharing their problems and experiences for the growth of the industry adding, "the satisfaction of customers and the ultimate development of the country should be your goal."
Vice President Alhaji Mahama lauded efforts by management of GT to extend cellular coverage, even to remote villages where the inhabitants were not able to make mobile phone calls.
"GT is delivering the lines as well as meeting service quality targets as expected," he said.
Work started on the facility in August 2003, it has a large office space, equipment room and an auditorium with sitting capacity of 1,500.
Mr Yaw Barimah, Eastern Regional Minister noted that there had been expansion of GT services to most districts in the region except Fanteakwa and Atiwa.
He assured management of GT of the determination of the Eastern Regional Co-ordinating Council to facilitate the extension of telephones lines to all parts of the region.
Mr Dickson Oduro-Nyaning, Deputy Chief Executive Officer of GT, said the project bore testimony of the company's commitment to enhance service delivery to customers to increase productivity.
Professor Emeritus Daasebre Oti Boateng, Omanhene of New Juaben Traditional Area, called on management of GT to initiate innovative ways to improve on services to their clients in the region.
Vice President Alhaji Mahama had earlier inaugurated a 401-billion-cedi Small Town Water Supply project of Akwadum-Nankese as part of his three days official tour of the region.
The system draws water from a borehole equipped with a submersible pump connected to the national electricity grid and is serving 29 communities in the Suhum-Kraboa-Coalter District.
Vice President Alhaji Mahama asked the people to take good care of the project, saying "water is life".
Audio File Available