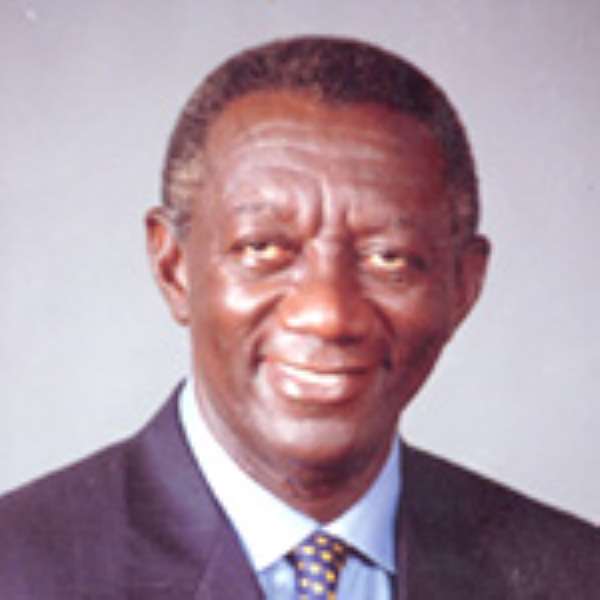 President John Agyekum Kufuor
President John Agyekum Kufuor has called on the financial sector to show reasonable responsiveness to the legitimate grumbling of Ghanaians that the benefits of the efficient management of the macro-economy were not trickling down into their pockets.
The Bank of Ghana, he said, should therefore ensure that the banks they supervised showed a new appreciation to bring down their interest rates and other charges.
President Kufuor said these in remarks after he had sworn-in Dr Mahamadu Bawumia, as the Deputy Governor of the Bank of Ghana, at the Castle, Osu.
He said it was important for the banks to be reminded that they existed not in a vacuum and for that matter there should be a fine blend between them and the political establishment without necessarily submitting to undue influence.
They should operate within the vision of the Government's economic management.
President Kufuor, who gave credit to the Central Bank for the efficient macro-economic management, asked Dr Bawumia to support the Governor, to continue to manage the country's monetary affairs with distinction.
"You have been elevated in expectation that you will excel", he said.
Dr Bawumia said he appreciated the significance of his new office and promised that he would work closely with the Government to maintain price stability and promote economic growth.
He said the focus was to move the economy from stability to growth.