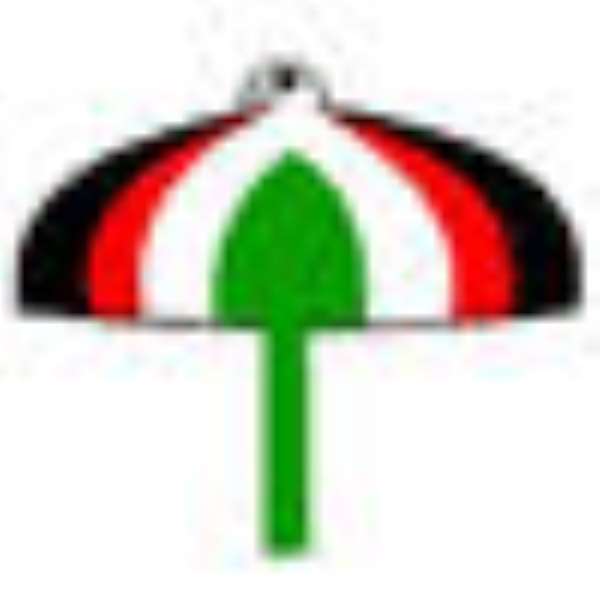 Tuesday the 2nd of June 2020 was a very historic day in the world where the ENTIRE BLACK RACE with support from the many concerned associates in the world vented their anger by running a peaceful riot and demonstrating solidarity in the fight against RACISM.

This has been on many tables of discussions but the recent uproar came on the back of the painful murder of George Floyd AN AFRICAN AMERICAN. FOUR WHITE LAW ENFORCEMENT OFFICIALS HELD HIM AND STOPPED HIS BREATH BY KNEELING ON HIS BODY INCLUDING HIS NECK WHICH DEPRIVED HIM FROM GETTING OXYGEN AND THAT SLOWLY ASPHYXIATED HIM AFTER THE ACT HAD CONTINUED FOR ALMOST NINE MINUTES NON-STOP.
When the entire world had taken to social media, the streets and everywhere to express disappointment in such a grievous act of violating his human rights, the NDC's communication fraternity chose to mock the sensitive issue by likening it to the personal and parochial affairs of the Ghana electoral register. How do you liken your desperation for power to the death and continuous death of BLACK PEOPLE IN AMERICA IN THE HANDS OF WHITE LAW ENFORCEMENT OFFICERS (THE POLICE) who are supposed to be PEACE OFFICERS.
This attracted many attention from many Ghanaians, celebrities, all and sundry asking that the art work which was mocking the fight against RACISM to be pulled down yet Sammy Gyamfi who is the leader of communications for the party and the first to post the art work turned a deaf ear to it. He later poured insults on all who disagreed with him.
Amongst the Akans, there is a terse and very instructive maxim that goes as follows, "the tail of wisdom is in the bosom of the aged" and as such the entire country expected a simple retraction of the art work but John Mahama who is their leader and flagbearer has come on social media to defend the act of the young man from his party. This he chose to do because apologising and taking it down may sound like a defeat to them. It simply depicts how pride and arrogance run in their veins.
See post:
https://www.ghanaweb.com/GhanaHomePage/NewsArchive/Mahama-wades-into-cartoon-brouhaha-970621?channel=D2
While we continue to celebrate the legacy of BLACK PEOPLE and the need to respect all RACES. Acts of such kind must be strongly condemned. And this we know is not befitting of persons who aspire to be in leadership. This undermines the commitment the Ghanaian Government and the Ghanaian Community have made in the year of return to welcome our people in the DIASPORA.
This is a Shameful and Disrespectful display of appalling insensitiveness by the Ndc and we in the Npp condemns it in the most possible way in no uncertain terms.
God Bless Ghana,
H.E. Akufo-Addo,
And the NPP.
...Signed...
Nana Boateng
NPP Germany Branch Communications.