Felix Kwame Quainoo Writes...COVID-19 In Ghana And Matters Arising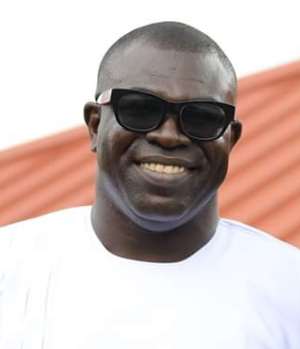 On 31st December 2019, the World Health Organization (WHO) officially received reports of a deadly virus which had surfaced in China. Immediately the report was received WHO got to work and confirmed on 12th January 2020 that the novel coronavirus also referred to as COVID 19 is actually the cause of a respiratory illness that affected a cluster of people in Wuhan City in Hubei Province, China.
Before the world could say jack, the virus was moving around the globe at a faster pace and nobody could stop it. What aggravated the situation and made matters worse was the fact that till date no vaccine or cure has officially been found as the panacea or antidote to this ravaging virus.
Ghana recorded her first two cases of the virus on 12th March 2020 and within a period of two months, three weeks and 2 days 218,425 tests have been conducted and Ghana's case count now stands at 8,885 with 3,187 recoveries and 38 deaths (as at June 4, 2020).
A cursory look at the disease progression and statistics in Ghana clearly shows that a downward spiral in the spread of coronavirus must not be expected anytime soon or in the short term due largely to the community spread of the virus. The spike in new cases is therefore expected to continue for some time to come until it starts tumbling down.
To help halt the spread of the virus it is extremely important that we all adhere strictly to the safety protocols of COVID 19 as outlined by the WHO and Ministry of Health (MOH). Wearing of face/nose mask is mandatory for all citizens just as the washing of hands thoroughly and frequently under running water as well as using alcohol-based hand sanitizer at any opportune time. Let us endeavour to comply strictly with all these COVID 19 safety protocols as a people to reduce the spread of the virus to the barest minimum and eventually defeat it completely.
Dealing with COVID 19 has not been easy for any country and Ghana is no exception. The government of Ghana led by President Nana Addo Dankwa Akufo-Addo has done a marvelous job to deal frontally and decisively with the virus. All our borders, land, sea and air have been shut to contain the spread. Schools at all levels remain closed.
There is a ban on public gathering including funerals (except private burials of not more than 25 people), churches, mosques, night clubs and some popular market centres remain closed across the country. But for these measures put in place by the government, it would have been a different scenario altogether.
The measures were strict and timely. In the President's 10th address on the coronavirus pandemic to the nation on 31st May 2020, he rightly notified us that some of the restrictions occasioned by COVID 19 have been eased a bit in terms of permissible numbers but the restrictions still remain largely in force and that is highly commendable on the part of the government.
For Mr. President to have taken time off his busy schedule to address the nation on coronavirus as many as ten times is indicative of the solid and exemplary leadership he has provided in this all-important fight against COVID 19. His commitment to the fight has been outstanding.
Let me use this opportunity to, first of all, commend all of us fellow Ghanaians for the way and manner we have conducted ourselves in the face of this pandemic. It has not been easy shifting from our normal way of life to a "new normal". We have done our best to be compliant with all directives from the government regarding COVID 19 except a few recalcitrant ones here and there which are to be expected. It has been gratifying and heartwarming to see our countrymen and women take the fight against COVID 19 seriously and helping the course.
COVID 19 has undoubtedly affected every facet of our lives as a people. There have been some serious negative repercussions whilst some gains have been made. The most devastating has been the loss of precious lives and indeed the loss of jobs. A lot of companies/industries have had to downsize or fold up completely due to the ravaging effects of the virus exacerbating the unemployment situation in the country which is already at a crescendo. For instance airline companies and those in the aviation industry are virtually on holidays. The hospitality industry is bleeding. Exporters and importers cannot operate all courtesy corona virus. This definitely will have a telling effect on government revenue as revenue targets for the year may be missed creating a huge budget deficit and balance of payment deficit in the process.
But it is not all gloomy. Some other companies/ industries like telecommunication companies have had a golden opportunity to rake in more profits as people now communicate more on phone and connect more via social media platforms to stay in touch in the face of the "Stay Home" mantra.
If there is one great lesson this pandemic has taught us it is the fact that greatness lie within us as a people. We have always been heavily dependent on imports including petty items like face/nosemasks and hand sanitizers but since COVID 19 hit us hard in the face I can say without any fear of equivocation that over 90℅ of face/nosemasks and hand sanitizers have been made here for us by our own people. This definitely should be an enduring legacy of the pandemic, never again must we import petty items like nosemasks and hand sanitizers when we have the capacity as a people to produce same here. When we look within us I am certain we will realize there are so many things that we import which we can produce as a people and so we should immediately identify these petty imports which can be produced locally and cease their importation forthwith whilst we take immediate steps to produce same locally. It is a challenge which our local entrepreneurs should take up with military alacrity.
I am happy that in the heat of the shortage of Personal Protective Equipment (PPEs) to fight the pandemic the government of Ghana contracted some Ghanaian firms to produce very huge quantities of PPEs to be distributed across health facilities in the country and these firms delivered with promptness. This is yet another strong indication that the black man, the Ghanaian is capable of rising to the occasion when given the opportunity. All our local entrepreneurs, businessmen, artisans etc ask for is opportunity.
It is an undeniable fact that we are all feeling the pangs of the restrictions occasioned by the pandemic. Our school children are at home virtually idle. This has brought to the fore the importance of E learning which hitherto was not popular amongst our educational institutions. Today most of our private schools have subscribed to e learning as a way to refresh the minds and memories of our little ones and to keep them busy whilst they stay at home. It is pitiable to note that the only e learning platform available to most kids in the public schools at the basic level is television. To this end pupils who do not have access to TV facilities are disadvantaged just as those who do not have access to internet facilities. This has highlighted the challenges of mobile telephony and it's penetration in the country.
The quality of mobile telephony especially data services and of course access to mobile telephony is nothing good to write home about. I agree that over the years we have made giant strides in mobile telephony by expanding access but i believe a lot more can be done.
The telcos must up their game in this regard by penetrating every nook and crany of the country and render quality but affordable services to the good people of this country. Particular attention must be given to educational institutions at all levels to enhance e teaching and learning.
Private schools have been one of the hardest hit by the corona virus pandemic as the payment of salaries of private school teachers remains an albatross hanging round the necks of owners and heads of private schools. I wish to use this platform to appeal to the Ministry of Education (MOE) and Ghana Education Service (GES) to liaise with the leaders of Association of Private Schools to see how best the burden on these private schools can be eased a bit.That notwithstanding parents of wards who attend these private schools should fashion out how best they can also meet the needs of our private school teachers halfway through, these are very difficult times for them.
During the lockdown there were some categories of workers who by nature of their jobs and the services they provide had to go to work despite the danger of contracting the virus. These essential workers risked it all for God and country. I am appealing to the authorities to give these category of workers tax rebates, tax reliefs or tax holidays to compensate for the risks they took and continue to take for God and country. Our security agencies have been fantastic in ensuring strict enforcement and compliance with the directives on COVID 19..Our security agencies have been fantastic and very professional in ensuring strict enforcement of the various COVID 19 directives as issued out by government. Ensuring compliance with social distancing and the mandatory wearing of nose/facemasks has not been easy but our men in uniform have been up to the task, kudos to them.
Our religious organizations that is our churches and mosques are also some of the hardest hit by the negative effects of COVID 19. We have already celebrated an Easter and an Eid ul Fitr without the usual pomp and pageantry and widespread and extensive ceremonies that have come to characterize these religious festivals in this country. Ghanaians are naturally very religious people who do not take our religious ceremonies lightly so for us to forgo our easter and our Eid ul Fitr is an ample testimony that we are not in normal times. Though restrictions on religious activities in the country have been eased a bit we are not in a rush to return to the church or mosque until we get back probably to "normal times". Many renowned churches have already issued statements informing their members that church activities are not resuming any time soon despite the ease in restrictions.
The state, civil society organizations religious groups, opinion leaders etc must ensure that basic facilities like Veronica buckets, liquid soap and hand sanitizers are placed at all vantage points in our schools, churches, mosques, markets etc as restrictions have been eased to ensure that we keep COVID 19 under control.
Again so far so good. The enthusiasm with which corporate organizations, religious organizations, civil society organizations and individuals have contributed to the COVID 19 Trust Fund set up by the government is quite edifying and refreshing. This has shown clearly that with one accord and tenacity of purpose we can achieve great and mighty things for this country. My only plea is that the fund should be used strictly for the purpose for which it was established. I have absolute confidence in the managers of the fund headed by no less a person than Justice Sophia Akuffo, the immediate past Chief Justice of the republic.
Our healthcare workers especially the front line staff in the fight against COVID 19 have been phenomenal and they deserve our commendation. It is not easy being a healthcare worker in these abnormal times let alone being a front line staff. These people have a special place in heaven. We thank the government for giving them allowances and tax exemptions to boost their morale for them to give off their best in these trying times. We are grateful to the team at the Ghana Health Service, Ministry of Health, Noguchi Memorial Medical Research Centre and all other testing centres across the country for the good work they are doing.
The media both print and electronic have done a yeoman's job in using their various platforms to educate the masses on the pandemic and all the hygiene protocols. Social media as expected has also played a critical role in sensitizing our people on COVID 19.
Government has promised to build within one year 88 district hospitals in districts which do not already have district hospitals as an enduring legacy of COVID 19. This is not only ambitious but also an opportunity for the government to bridge the huge gap in health infrastructure across the country. Some have been pessimistic to this promise by the government but I am optimistic that this is doable and achievable and I have absolute confidence in government to deliver the 88 district hospitals on schedule.
Again government has announced a COVID 19 stimulus package for Small and Medium Enterprises (SMEs) and this is a brilliant idea. I wish to once again commend the government for the foresight in introducing this all-important intervention. These are some of the interventions serious governments take to ease the burden and hardship on the citizenry. What we must be wary of is the mode of disbursement.
The fund must not find its way into the pockets of party apparatchiks and cheerleaders of the government of the day as this will defeat the purpose of the stimulus package. Let us disburse the funds to those who genuinely need it to better their lot. In the same vein those who would benefit from the package should make us all proud by using the money to shore up their businesses and enterprises rather than misapplying the money on unnecessary ventures.
As President Akufo-Addo said, "we know how to bring the economy back to life what we do not know is how to bring the dead back to life". When all is said and done we will rise up and put our hands to the wheel to rebuild this country of ours. Let us endeavour to stay safe to be counted among those who made it happen, posterity will definitely judge us favourably and be proud of us.
This one too shall pass. God bless us all and our homeland Ghana.
Felix Kwame Quainoo
The author is a writer from Aboso, in the Western Region