World Environment Day 2020: A Net Impact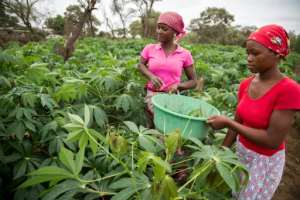 Perennially, Governments, citizens, communities and businesses around the world commemorate World Environment Day, one of the United Nations' renowned annual events to focus their efforts on pressing environmental issues. This event inspires a number of people around the world to take significant action for the sake of the planet by contributing to different projects around the world.
This year's United Nations Environment Programme (UNEP) celebrations, held under the theme Biodiversity 'Time for Nature', calls on individuals to tell the world why nature matters and what we're doing to care for it. Habitat degradation and biodiversity loss are escalating and climate disruption is getting worse.
In this era of the coronavirus, we are confronted with the fragility of life and our connection to nature and our planet, this call for urgent action is even more pronounced.
The Corona Virus has exacerbated the situation and has highlighted that nature in numerous instances is on the verge of collapse. We rely on nature for our energy, food and essentially everything we need. This pivotal time in history is the time to wake up and rebuild our societies and by extension our planet.
Net Impact, being a non-profit membership organization for students and professionals interested in using business skills in support of various social and environmental causes, acknowledges that the preservation of nature has to be prioritized and the time for action is now.
We will persist until we see a real and sustainable change to support this amazing Planet we call home. We call on Governments, communities, and businesses to reaffirm their commitment for innovative, sustainable, and adaptive policies on nature preservation and its impact on students, businesses, and the world at large.
As an organization in support of various environmental causes, we pledge our contribution to caring for nature and rebuilding the planet on this World Environment Day.
Let's join hands to preserve this planet. Together, we can achieve tremendous success as we seek to preserve this beautiful planet we call home.
Mr. Tsonam Cleanse Akpeloo
Executive Secretary
NET IMPACT Ghana Professional Chapter