A Quick Note To Senior Kweku Bio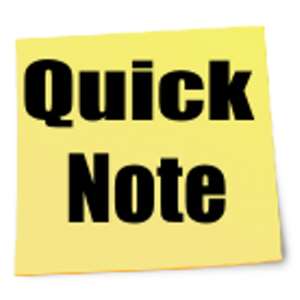 Years ago, some of us wrote and published articles, online, encouraging universities to blanket their campuses with WiFi so that students could still take notes from lecturers delivering lectures online - because lecture theatres (in universities strapped for cash to enable them expand their infrastructure and facilities), were too small to take in the large numbers of enrolled students, for sundry courses. We were laughed at as being full of crazy ideas. Yooooo...
And, during the Kufuor-era, we kept on repeating, in countless articles, that a poor developing nation with aspirations, could not afford not giving those with the aptitude to study, free education from kindergarten to tertiary level if it wanted to become a prosperous and inclusive society. Again, we were mocked and told it was an unrealistic policy idea. Thank God President Akufo-Addo eventually saw the wisdom in such a transformative policy idea - and adopted it to win the 2016 presidential election, because it resonated with voters. Cool.
Then we started saying that the fossil fuel industry would suddenly lose its value as an investment. Today, that has become reality - as, for the first time, since the oil industry started, the Rockefeller family has no oil-sector investments. Incredible.
For some time now, we have also been publishing articles about how the fossil-fuel-powered power-generating sector, will soon tank - as the brilliant Ghanaian inventor, Raphael Afordoanyi's serendipitous emission-free cutting-edge, off-grid clean power invention, produces electricity that never goes off, and is priced at half current tariff rates globally, which will enable humankind to avoid reaching the climate-change-tipping-point-of-no-return.
Again, we are being mocked - and told we are crazy and ignorant of how power systems actually work. Yoooooo, we shall see. As for me, my small stake in Raphael Afordoanyi's invention, when it is taken to market, will provide the zillions of Ghana cedis required to enable me fund, solid and creative types, who have world-class track-records, to stand as independent parliamentary candidates - so that when I win the presidential election, in December 2024, they will deliver the legislation needed to underpin the common-good people and environment-centred policies, we will implement, which are needed to transform Ghana into a happy nation in which all who are citizens, lack nothing.
Finally, there are some, who think we are jokers, who will eat humble pie, when we become President in 2024. Hmmmm, Oman Ghana eyeasem ooooo - enti yewieye paaa enei? Asem kesie ebeba debi ankasa. Yooooooo. Cool.