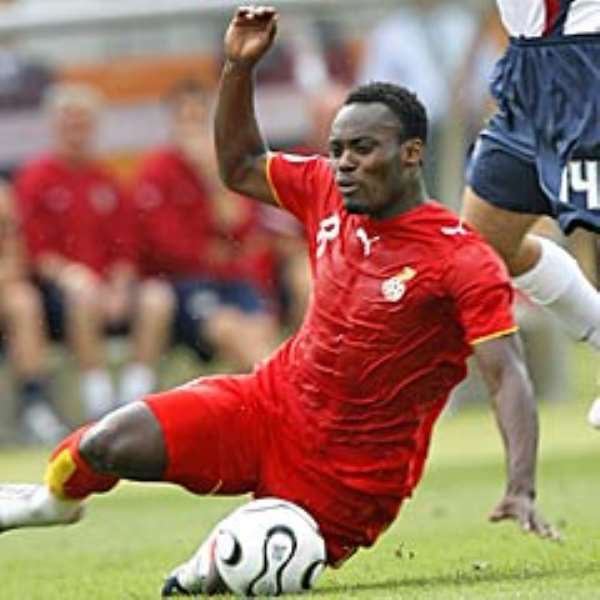 Essien feels aggrieved at his suspension
Ghana midfielder Michael Essien has admitted his devastation over the yellow card that will see him miss Ghana's World Cup 2006 last 16 showdown with Brazil on Tuesday.
Essien picked up his second yellow card of the tournament against the USA on Thursday, for an innocuous challenge early in the game on American captain Claudio Reyna, and is suspended for arguably the most important game in Ghanaian footballing history.
The Chelsea midfielder had just cause to feel the yellow card, handed out by over-zealous German referee Markus Merk, was not merited.
"I feel bad as I didn't deserve a yellow," said
Essien, according to skysports.com. "The referee was a little bit unfair, but
it's one of those things. "I have to forget about it. I'm going to miss the
match against Brazil, but there's nothing I can do. I'm happy for the nation,
but I'm very sad over this yellow card".