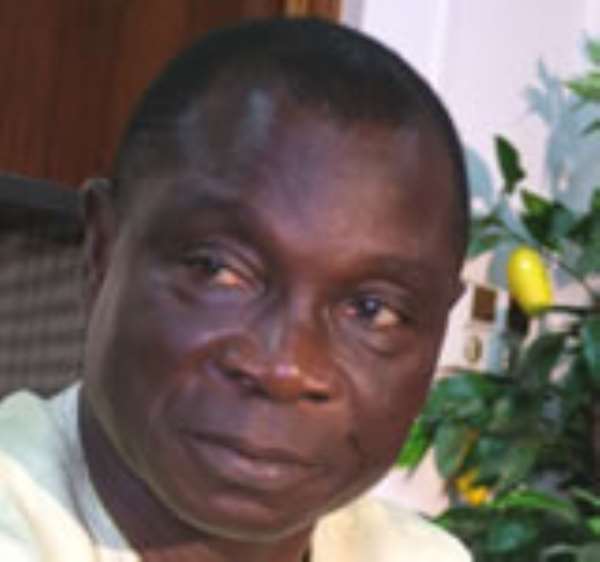 The Ghana Penal and Justice System Observatory (GHAPEJUSO), a socio- legal advocacy organization, which monitors the actions of governments in observance of their Human Rights obligations, says it is dragging two Ministers and four others to court for what it called their naked negligence and administrative quagmire on offences of global concern.
It is said the decision to go to court became necessary after it had conducted a 25- day forensic independent investigation into the 8th April Dudzome Boat Disaster, and had found the public officials culpable.
They are: Prof Dominic Fobih, Minister of Lands, Forestry and Mines, Hon. Samuel Kofi Dzamesi, Volta Regional Minister, Hon. Solomon Fordjour, Afram Plains District Chief Executive (DCE), Hon. Solomon Donkor, Jasikan District Chief Executive (DCE) and two officials of the Department of Game and Wildlife.
Even though the date of the suit is still not known, the forestry Minister was cited because of the actions of officials of the Ministry involving wrongful coercion, negligence, torture and ill treatment.
"The action of the officials was unrestrained, excessive without modernization and finally went beyond the bounds of acceptable and reasonable human behaviour", a GHAPEJUSO findings read.
In the case of Mr Dzamesi, even though he had no direct or indirect link with the disaster, he was accused of abstinence from a human administrative outreach to the victims and survivors, who are predominantly from his region.
The group also cited the Regional Minister for what it called "indifference to the agonizing plight of his people, as well as failing to express official public condolences to the bereaved families and communities of the victims'.
On his part, The Jasikan DCE, Mr Solomon Donkor, was cited "For declaring that only 10 people were drowned to death. The wrong use of the word 'ONLY' is demeaning to the precious and irreplaceable lives of human beings".
But indepth investigations conducted by The Chronicle have confirmed that the number of people, deal as a result of the accident, was far higher than the official figure of ten given by the Jasikan DCE.
The paper has discovered four secret mass graves of victims on a farm at CK Kpaligakope, near Tapa Abotoase, residents confirming that many bodies were found at the banks of the Volta Lake a few days after the disaster.
Even though they could not tell which boat each of the victims were travelling in, they also, like The Chronicle, insisted that other smaller canoes sunk on their way from Digya in the Afram Plains on the 8th April this year.
This was also collaborated by the accounts of survivors, which mentioned that some of their relatives could not be traced, months after the accident, and strongly believe that they were either drowned at the basement of the lake or carried away to unknown places.