Covid-19 Safety Protocols: NIA Officials Trained Ahead Of Eastern Region Mass Registration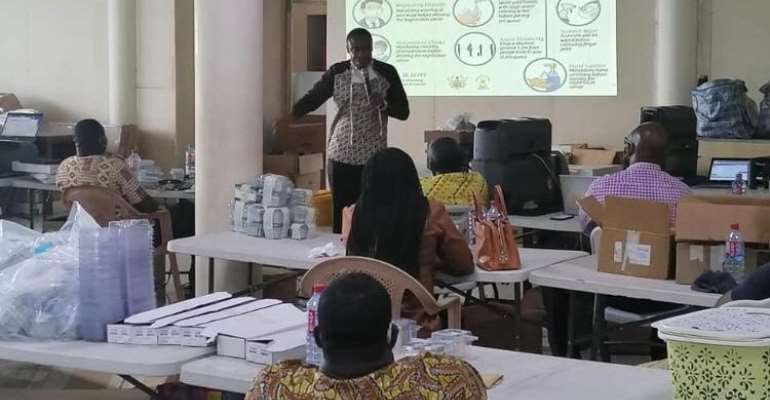 The leader of the national risk communication and social mobilisation for covid-19, Dr Dacosta Aboagye on Friday May 19 provided an orientation on Covid-19 safety measure to NIA officials to enable mass registration to begin in the Eastern Region and a nationwide mop up exercise.
The orientation focused on six main areas.
Respiratory Etiquette – Mandatory wearing of mask of all persons before entering the registration centre.
Temperature Checks – Mandatory checking of temperature of all persons before entering the registration centre.
Hand Hygiene – Mandatory washing of hands with soap under running water for at least twenty (20) seconds before joining the queue.
Physical distancing – Keep and maintain a distance of 1-2 meters from people next to you in the queue.
Hand Sanitize – mandatory hand sanitizing before leaving the registration centre.
Finger Print and Iris Scanner Wipe – Scanners (Iris & Fingerprint) will be disinfected after each use.
Staff who attended the orientation were drawn from the Operations, Technology & Biometrics and the Corporate Affairs Departments.