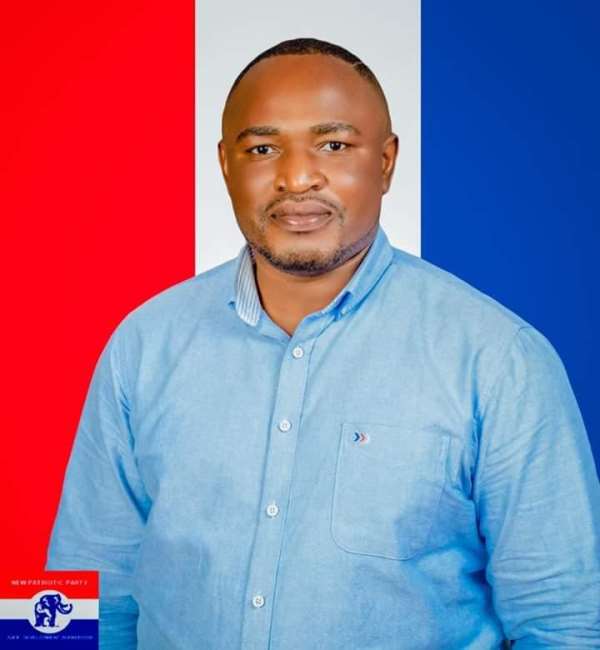 The Savannah Regional Youth Organiser of the ruling New Patriotic Party, Mr. Raphael Akati Mahama says the opposition NDC is smelling yet another humiliating defeat ahead of the 2020 general elections.
This he said is the reason for their unwarranted opposition to the compilation of a new credible register for successful conduct of the impending 2020 polls.
Critically assessing the remarkable performance of the government, he indicated that there is no doubt that the NPP will be given another resounding victory considering the magnitude of fulfilled promises and numerous job opportunities created over the period.
According to him, the NDC was only holding onto straws for a glaring, inevitable defeat that awaits them come 2020.
Whilst addressing the youth, he emphasised that the existing voters' register is not credible, adding that, "the current register is bloated, overstretched and not fit for purpose".
The country's Electoral Commission he noted, is the only constitutionally mandated body to compile a new register and conduct elections as evident in article 43 (1) of the 1992 constitution.
He said the little Ghanaians and the defeat infested NDC can do is to support the Electoral Commission in its bid to consolidate the democratic gains of the country.
The demonstrations exercise for the new voters' register he said, has been successful in the Savannah Region notwithstanding the little technical challenges.
The youth commander as he is affectionately called pledged the unflinching support of the NPP youth for the independent Electoral Commission in its quest to make the electoral roll more robust.
He called on the youth of the party in the Region to participate fully in the all-important impending exercise in the interest of credibility and integrity of our electoral system.
Whilst describing the action of the likes of PNC's Bernard Mornah as unfortunate, he enjoined Ghanaians to disregard the war mongering attitude of such characters, since the laws of the country are much awake and alive.
The youth leader further entreated Ghanaians to strictly abide by the president's directives on COVID-19 as implemented by the EC for the smooth conduct of the registration process.